iMedia Brands (IMBI) has officially priced their previously announced baby bonds issuance.
The issue is priced at 8.50% for 3 million shares (bonds), with another 200,000 bonds available for over allotments. Like many of the lower quality issues recently the issue has 'bonus' redemption values–starting at $25.75 and reducing to $25.25 before the final maturity date on 9/30/2026 at $25 (plus accrued interest).
Additionally, it is noted, that if the company does not complete the acquisition of German company 123tv within 180 days they are required to redeem these bonds at $25.50/bond. The closing is expected to take place during the 4th quarter.
Note that the underwriters received a $1/bond underwriting discount. This 4% discount is larger than the typical 3.15% discount and indicates lower confidence in buyer demand.
This issue will trade in the next week or so under ticker IMBIL on the NASDAQ–there is no OTC grey market trading.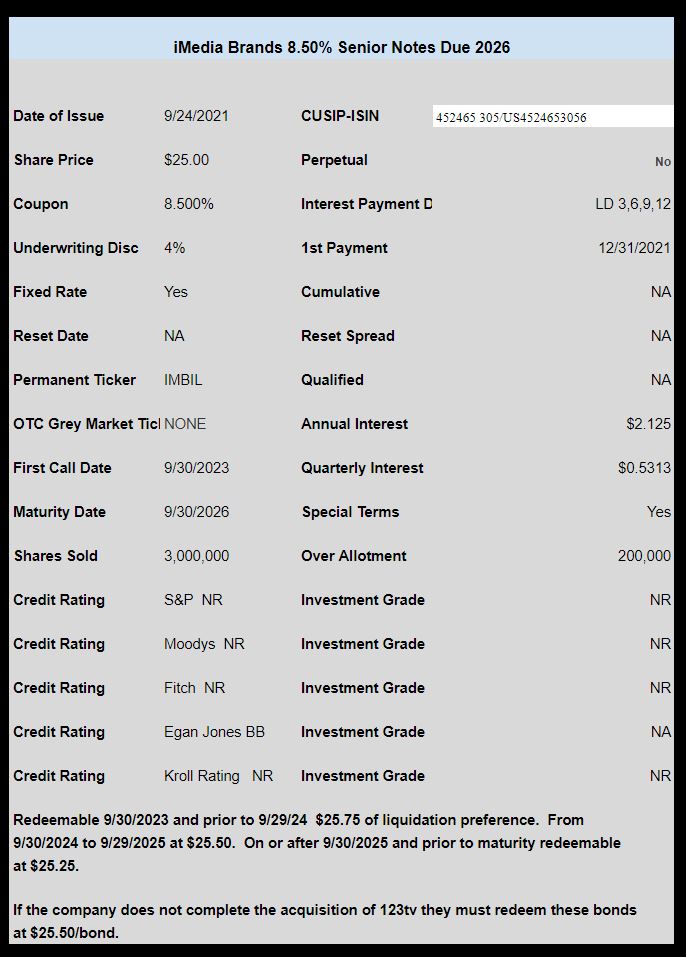 The pricing term sheet can be read here.