Ohio banker Huntington Bancshares (HBAN) has priced their new issue of preferred stock.
The issue prices at 4.50%–about where expected. The issue is rated split investment grade—investment grade from Moody's at Baa3, BB+ from Standard and Poor's and Fitch.
They are selling 20 million shares. The company says they may call preferred shares with proceeds of this issue–there is near adequate funding from this new issue to call the 5.875% issue (HBANN) immediately and the 6.25% issue (HBANO) in April.
The issue will begin trading under temporary OTC ticker HBANL immediately.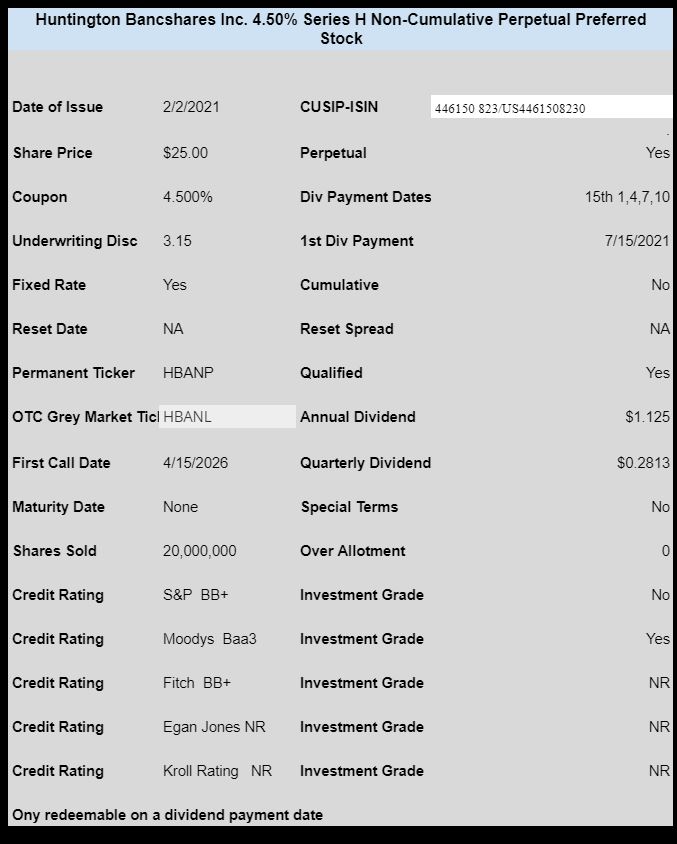 The pricing term sheet can be read here.