The new fixed-rate reset preferred issue from Huntington Bancshares has been priced.
The fixed coupon on the issue is 6.875% which will remain effective until 4/14/2028 after which the coupon will reset at the 5 year treasury yield plus a fixed spread of 2.704%. The issue will be reset every 5 years there after.
They are selling 13 million shares–no overallotment.
This issue is split investment grade–Moody's has it low investment grade.
Trading on the OTC market begins immediately.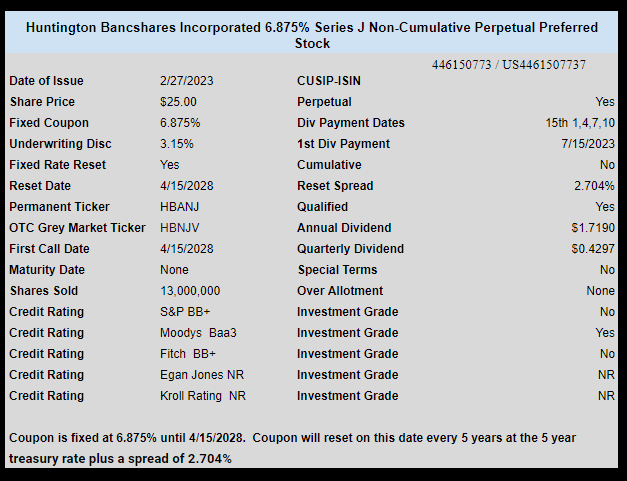 The pricing term sheet is here.