The OTC ticker is HPPCV–look for this to change in a day or two.
REIT Hudson Pacific Properties (HPP) has priced their previously announced preferred stock.
The issue prices at 4.75% for 16 million shares with another 2.4 million shares available for over- allotments.
The issue is investment grade per Moody's at Baa3. S&P has the issue a couple notches below investment grade.
As typical for a REIT the issue is cumulative and non qualified.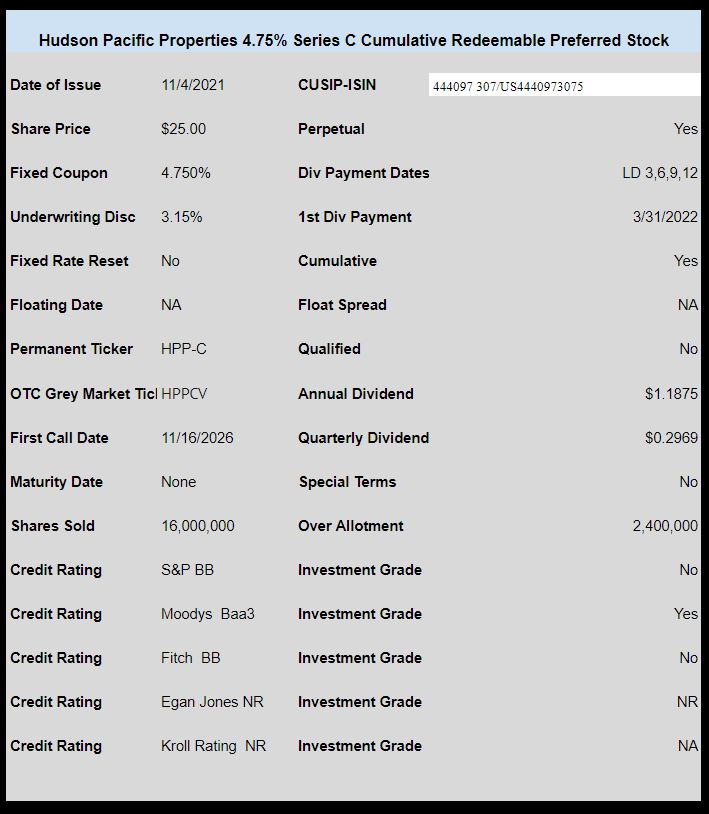 The pricing term sheet can be found here.