Globe Life Inc (GL) has priced their previously announced junior subordinated debentures with a maturity date in 2061.
The coupon is 4.25%. The issue is investment grade.
Proceeds from the offering will be used to redeem the 6.125% debentures (GL-C) which are callable starting on 6/15/2021.
There will be no OTC trading prior to the issue trading on the NYSE.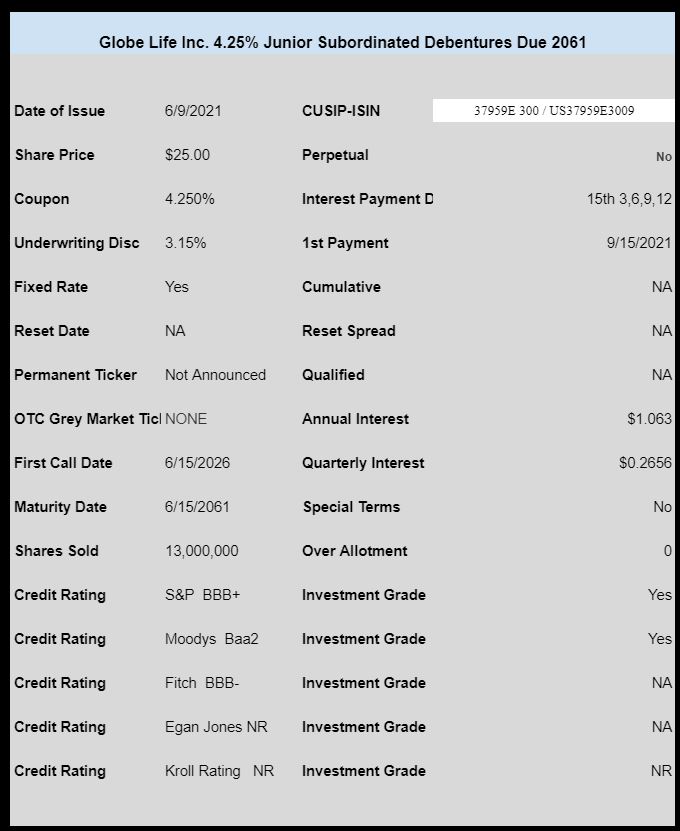 The pricing term sheet can be read here.