FTAI Aviation (FTAI) has priced their new fixed-rate reset preferred.
The coupon will be fixed at 9.50% initially until 6/15/2028 at which time the issue will reset at the 5 year treasury plus a fixed spread of 5.162%.
I see no ratings of any sort on this issue.
The issue has a provision that the coupon will increase by 5% if there is a change of control and shares are NOT redeemed.
The issue will trade immediately on the OTC under ticker FAVTV.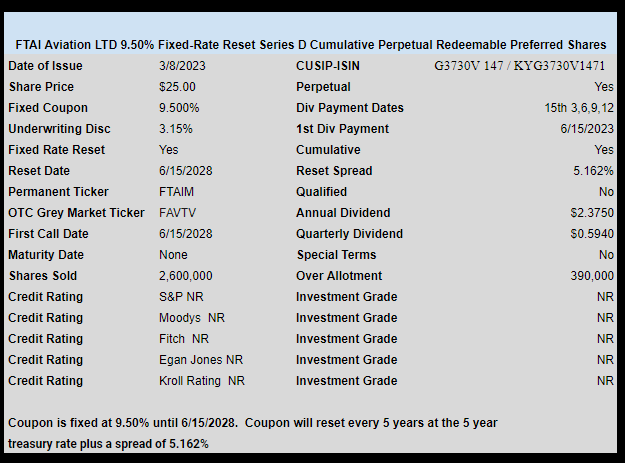 The pricing term sheet can be read here.