Franchise Group (FRG) has priced their previously announced new cumulative perpetual preferred issue.
The coupon will be 7.50% will be cumulative and qualified.
No OTC grey market ticker has yet been announced–the trade on the issuance doesn't take place until today so I suspect we will see the OTC ticker sometime today.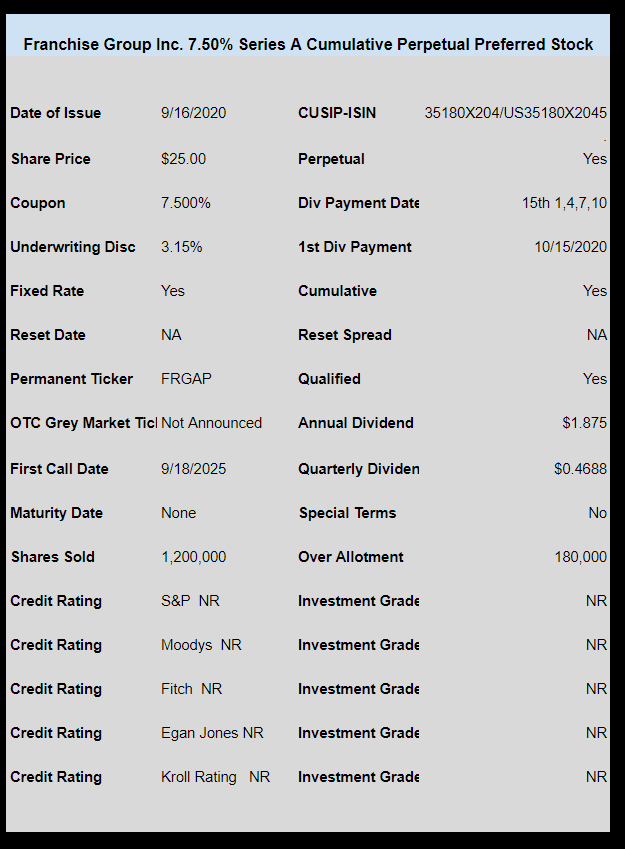 The pricing term sheet can be see here.