Fortress Transportation and Infrastructure Investors LLC (FTAI) has priced their new issue of reset rate preferred.
The new issue will have a fixed rate of 8.25% until 6/15/2026 after which point the coupon will reset at a spread of 7.378% plus the 5 year treasury rate. There after the coupon will reset every 5 years.
The issue becomes redeemable on 6/15/2026 for the normal $25/share plus accrued but unpaid dividends.
This issue will trade immediately under the OTC grey market ticker FTIIP.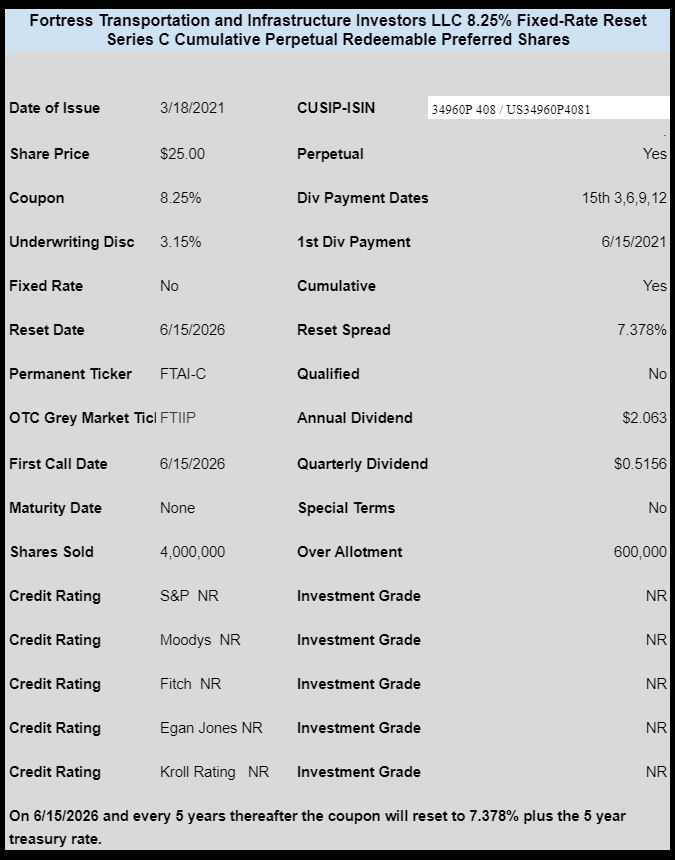 The pricing term sheet can be read here.