Ford Motor Company (F) has priced their previously announced new issue of $25 baby bonds.
The issue of 24 millions hares (bonds) prices at a rather tasty 6.50%–on the other hand the issue has a long dated maturity in 2062. The issue is a notch below investment grade at BB+ from S&P and Ba2 from Moodys.
This issue will not trade on the grey market, but will likely start trading in about a week on the NYSE.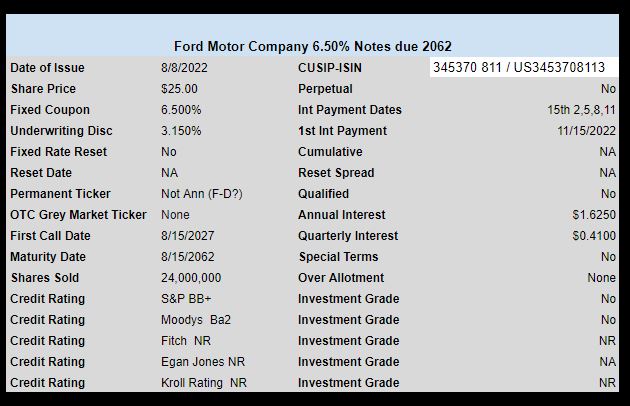 The pricing term sheet can be read here.