THE OTC GREY MARKET TICKER IS FMDWL
First Midwest Bancorp (FMBI) has priced their newest preferred stock issue.
Just like the issue sold last month the issue carries a coupon of 7%.
The issue is non investment grade, non cumulative , and qualified.
The OTC grey market ticker has not yet been announced.
The 7% issue they sold last month can be found here.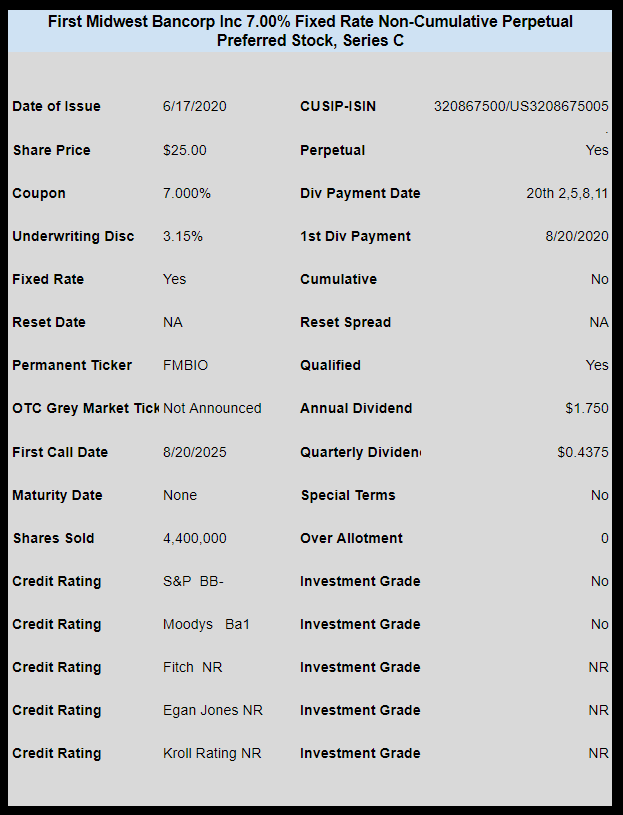 The pricing term sheet can be read here.