UPDATE–OTC Grey market ticker is FGBIL.
Below are the details of the new preferred stock issue from small Louisiana banker First Guaranty Bancshares (FGBI).
This is a small bank of $2.5 billion in assets and a review of their financials showed them to be solid over the years, but just the same potential buyers should do their own due diligence. The company is closely held with insiders owning near 60% of the company.
As of this moment no OTC grey market ticker has been announced.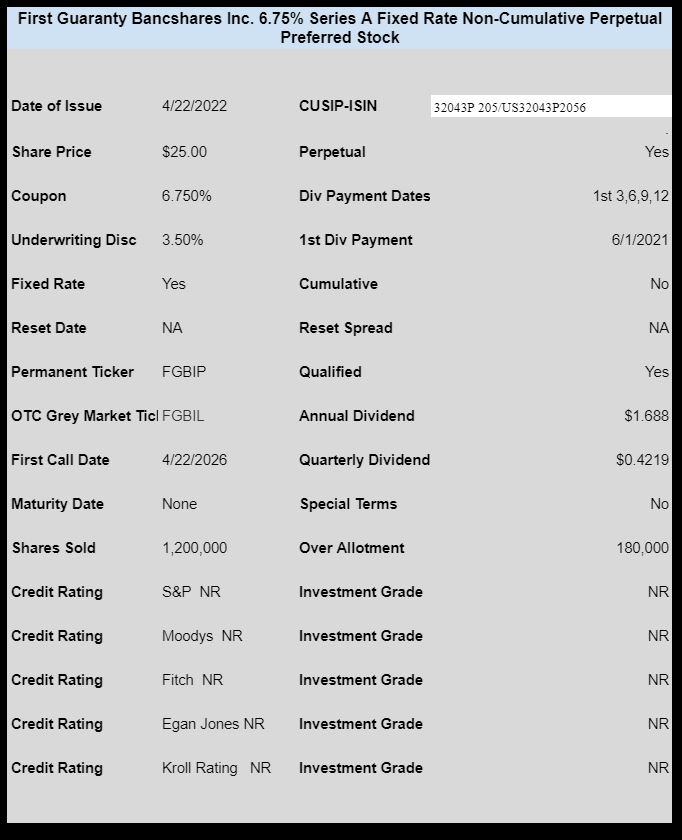 The pricing term sheet is here.