The previously announced baby bonds from business development company First Eagle Alternative Capital BDC (FCRD) has been priced.
The issue prices at a 5.00% coupon. The coupon would seem to be on the very lite side–but you know there are buyers who will buy it (I won't be one of them).
The issue is rated BBB- by Egan Jones.
The issue will trade in about a week–there will be no OTC grey market trading so those that can't wait will need to be contact with their broker.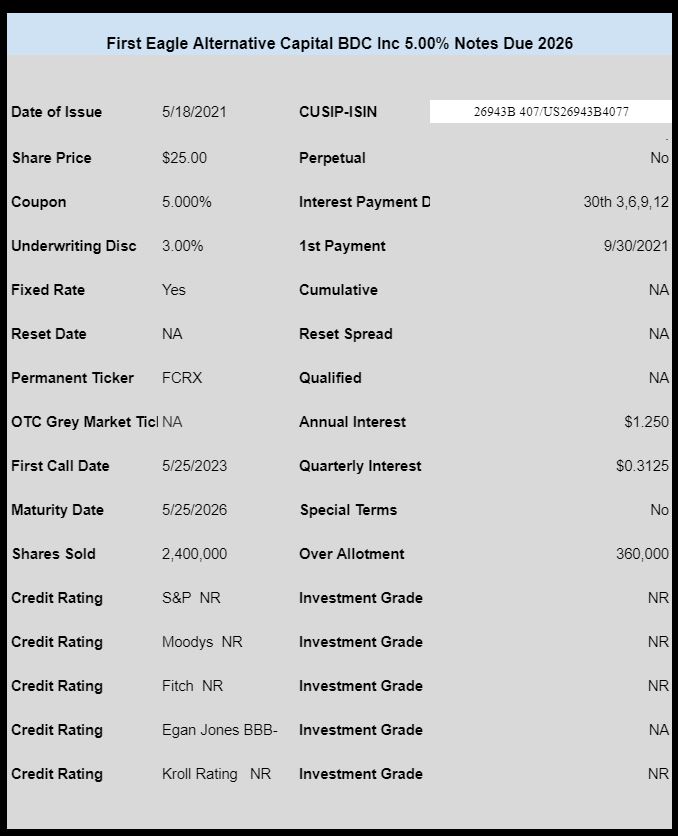 The pricing term sheet is here.