North Carolina banker First Citizens Bancshares (FCNCA) has priced their new issue of non cumulative preferred stock.
The pricing is at 5.375%–higher than I anticipated. The issue is rated Baa3 (investment grade). Interestingly this issue has just a 1.30% underwriting discount which indicates to me that with the coupon the underwriters believe this will be an early sell.
Shares will trade immediately under OTC Grey market ticker FCIZP.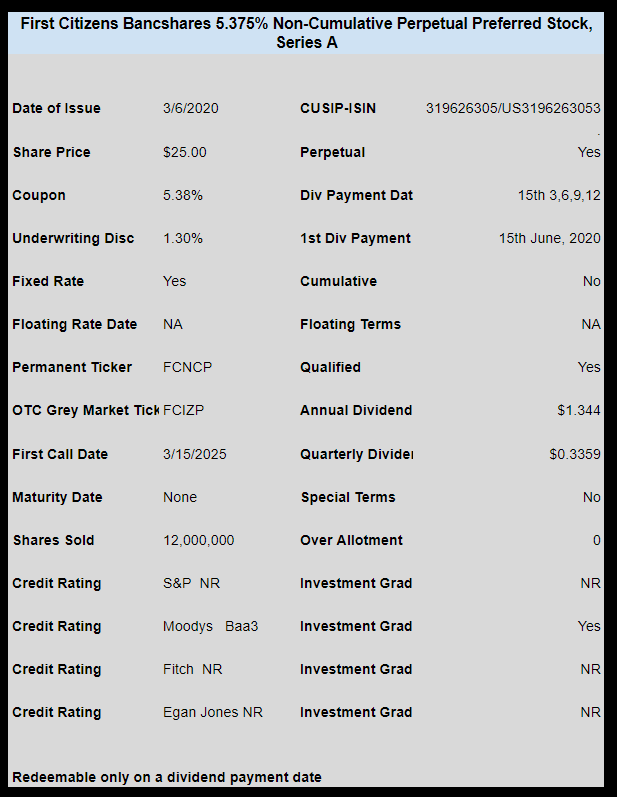 The pricing term sheet can be found here.