Insurance company Equitable Holdings (EQH) has priced their new preferred stock issue announced yesterday.
The issue prices at 4.30% (which razorbackea stated yesterday early on). Issue is split investment grade, non-cumulative, but qualified.
This is an incredibly low coupon for an issue that is not solidly investment grade, but insurance company issues have been in huge demand of late and the issue will be gobbled up.
The issue will be trading on the OTC grey market immediately under ticker EQHIL.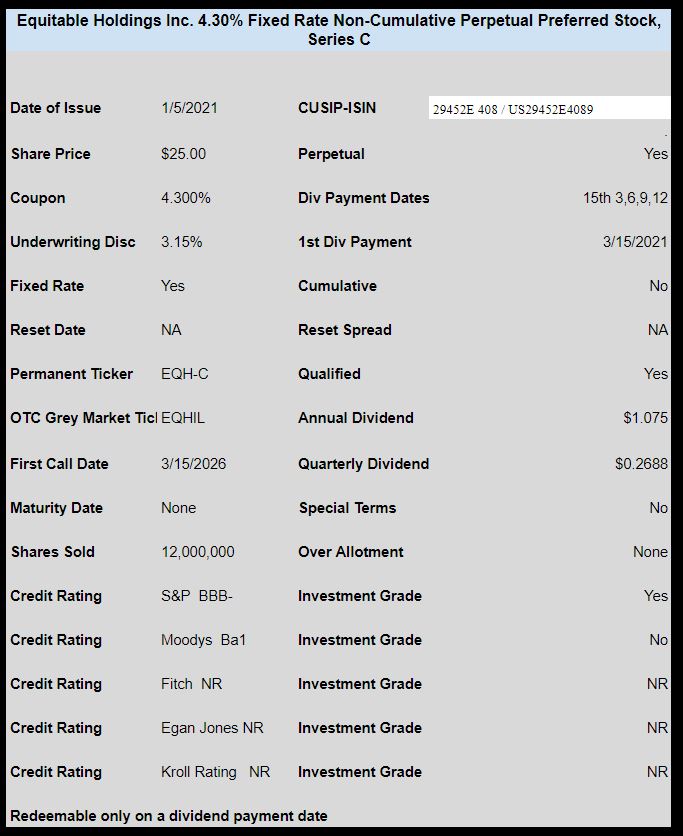 The pricing term sheet can be read here.