Eagle Point Credit Company (ECC) has priced their new term preferred stock issue with a coupon of 6.50% (note the actual trade will occur today).
The issue is a monthly pay preferred and is cumulative and non qualified.
There is an optional early redemption period starting in 2024 with mandatory redemption in 2031.
The issue is likely to trade on the OTC grey market, but the temporary ticker has not yet been announced. It should be out today.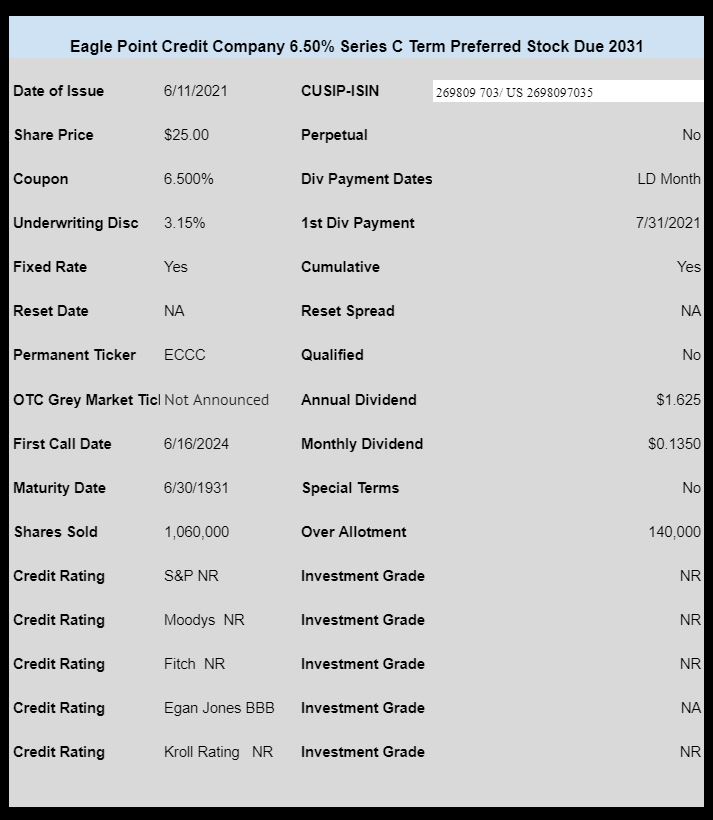 The pricing term sheet can be read here.