Michigan utility CMS Energy (CMS) has priced their previously announced new preferred stock issue.
The issue which is cumulative and qualified prices at 4.20%
The issue will have an OTC grey market ticker of CMSEV and will begin to trade immediately (or when the various brokers get the issue loaded into their systems).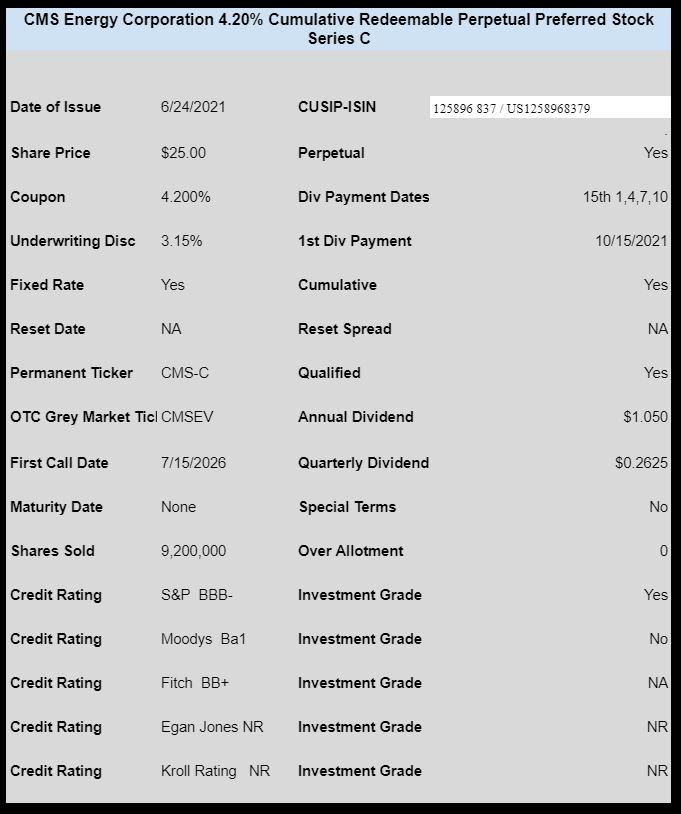 The pricing term sheet can be found here.