Closed end fund Aberdeen Income Credit Strategies Fund (ACP) has finally priced their new issue of preferred stock.
The issue prices at a rock solid 5.25%. This issue is rated A2 by Moody's and will be one of the highest rated preferreds outstanding.
The issue will be trading immediately and the OTC grey market ticker will be ACPPP.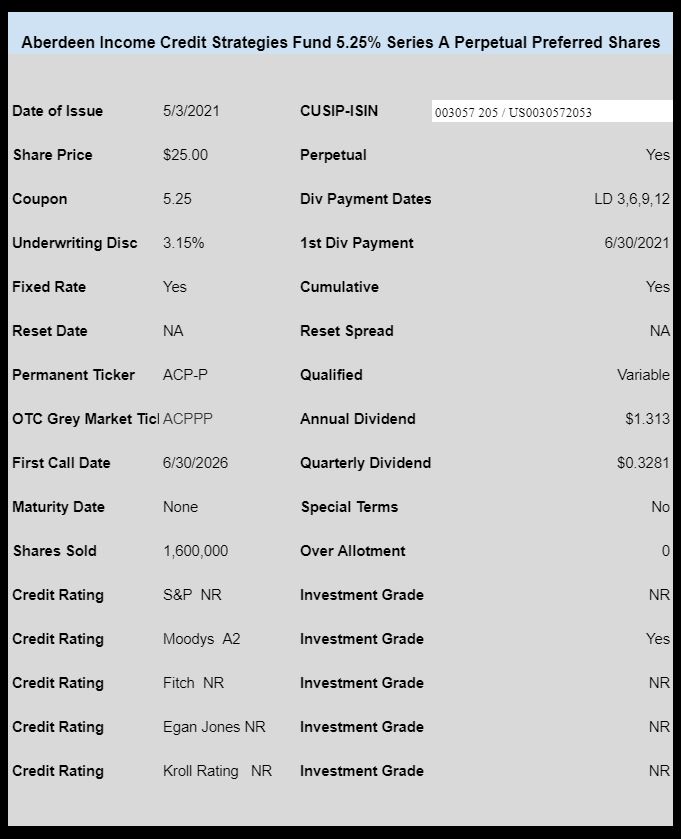 The pricing term sheet can be read here.
Bob-in-DE and aview were on top of this one.