Brookfield Infrastructure Finance, a division of Brookfield Infrastructure Partners LP (BIP), has priced the previously announced new subordinated notes.
The issue prices at 5.00%. 10 million share (bonds) are being sold and they are fully and unconditionally guaranteed by Brookfield Infrastructure Partners LP. The issue is rated BBB- by S&P.
Brookfield will have the right to defer interest payments one or more times for a period of up to 5 years without causing a default. No deferral of interest may extend past the maturity date.
Being debt there is no OTC grey market trading. If investors want shares prior to trading on the NYSE they will need to contact their brokerage bond desk with the CUSIP shown below.
The issue will trade under the permanent ticker BIPH.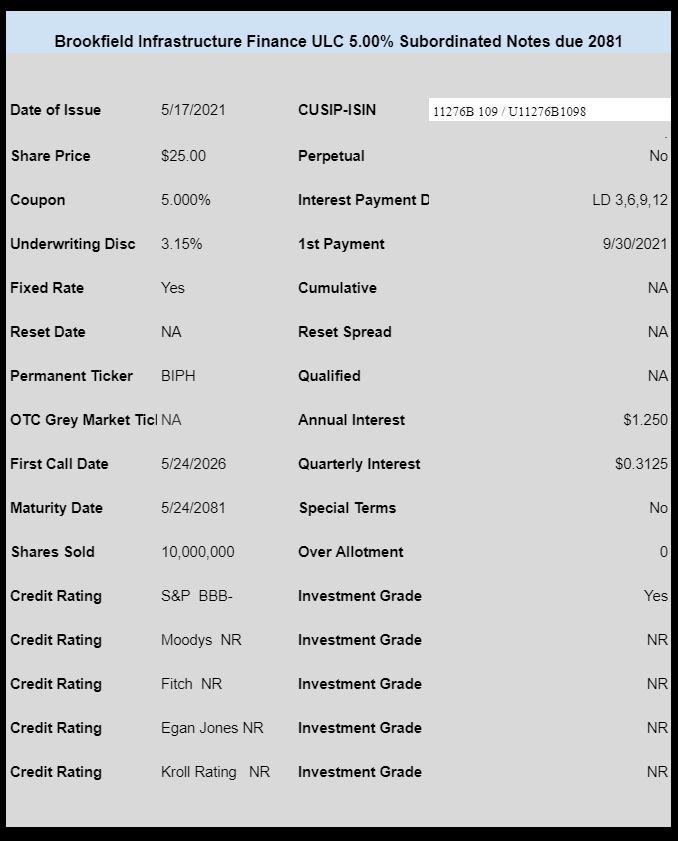 The pricing term sheet can be read here.