Canadian company Brookfield BRP Holdings (BEP) has priced their new perpetual notes.
The notes price with a coupon of 4.875%. The notes are low investment grade quality.
The issue has no maturity date, but the company has a 2026 optional redemption available.
The notes will not trade OTC and the permanent ticker has not been announced, but expect trading in 7-10 days.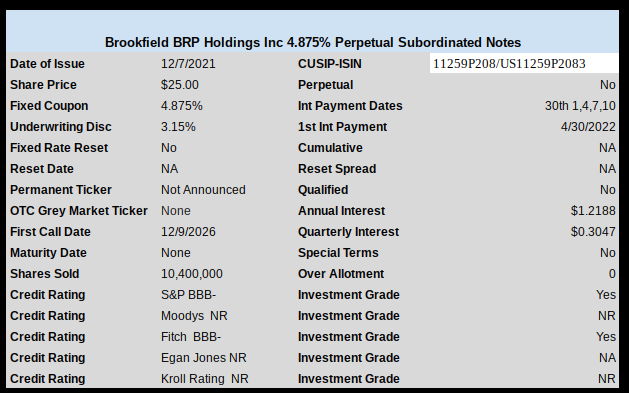 The pricing term sheet can be found here.