Insurance company Brighthouse Financial (BHF) has priced their new issue of non-cumulative preferred stock.
The issue is split investment grade (investment grade per S&P, but not per Fitch or Moody's).
The issue will trade today on the OTC grey market under temporary ticker BHFBL.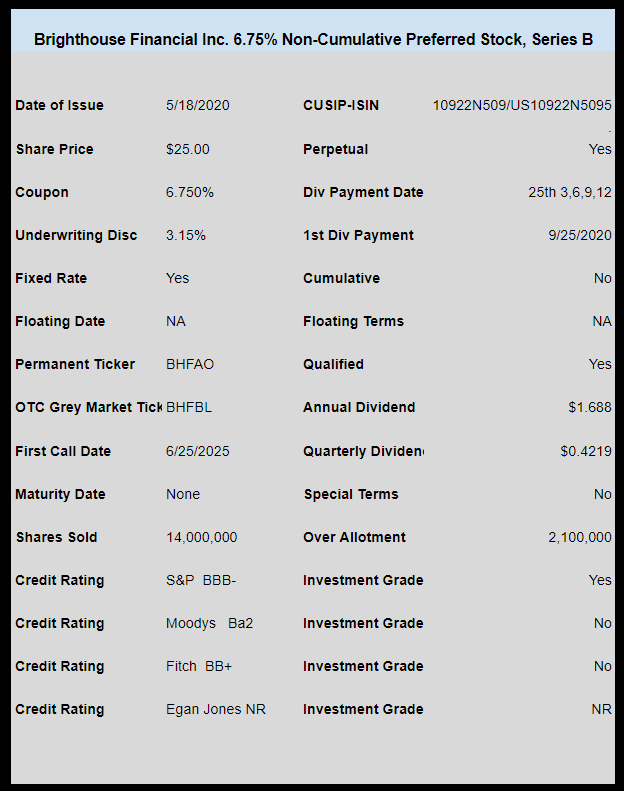 The pricing term sheet can be found here.