The previously announced new baby bond issue from BIP Bermuda (BIP) has been priced. This issue is an obligation of Brookfield Infrastructure Partners (BIP)
The issue, which is investment grade, prices with a coupon of 5.125%.
These notes have no maturity dates–but there is an optional redemption period available to the company starting in 2027.
As we noted yesterday the interest on these notes can be deferred without being in default.
The permanent ticker has not been announced.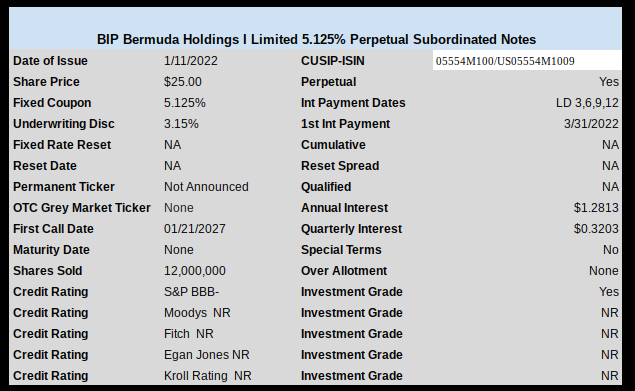 The pricing term sheet can be found here.