Business development company OFS Capital Corporation (OFS) has priced the previously announced baby bonds.
The notes price at a rock bottom coupon of 4.95% for 2 million shares (bonds) with another 200,000 available for over allotment.
The issue will trade under the ticker symbol OFSSH when it begins to trade in the next week or so.
The issue is rated BBB by Egan-Jones.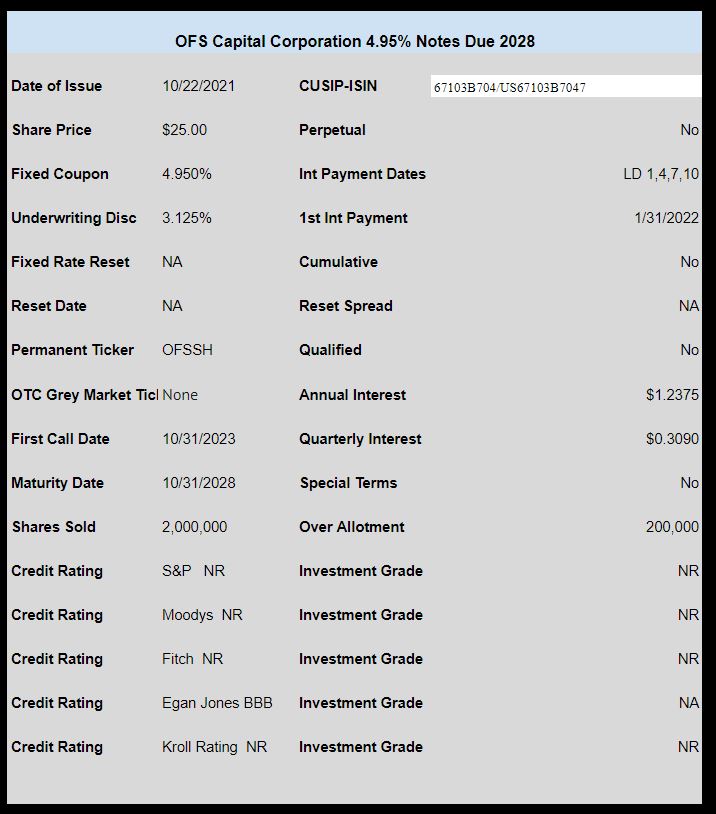 The pricing term sheet can be found here.