Business Development Company (BDC) New Mountain Finance (NMFC) has priced a new issue of baby bonds ($25/share).
The issue prices with a coupon of 8.25%. These baby bonds are investment grade per Moody's (Baa3) and Fitch (BBB-).
When the shares trade (in the next 10 days likely) they will trade under the ticker NMFCZ on NASDAQ–there will be not be grey market trading.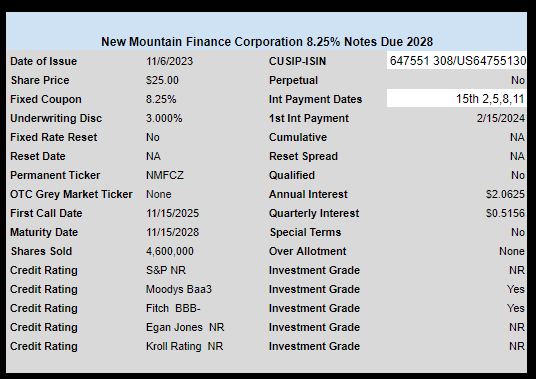 The pricing term sheet is here.
Thanks to J for the alert on the Reader Alert Page