Capital Southwest (CSWC) has priced their new offering of $25 baby bonds.
The investment grade issue prices at 7.75%. They are selling 2.5 million shares (bonds) and 375,000 shares are available for over allotment.
The issue will not trade OTC markets, but likely will begin exchange trading sometime next week.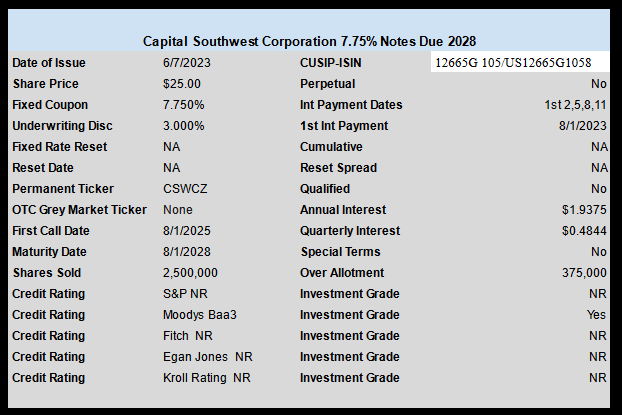 The pricing term sheet is here.