Truist Financial (TFC) has priced the previously announced non-cumulative preferred stock.
The issue will carry a fixed rate coupon of 5.25%. The issue is a large one of 20 million shares with another 3 million available for over allotment. The shares will have an optional redemption period starting 6/1/2025.
The issue is investment grade.
Shares will trade immediately under OTC grey market temporary ticker TFCLL.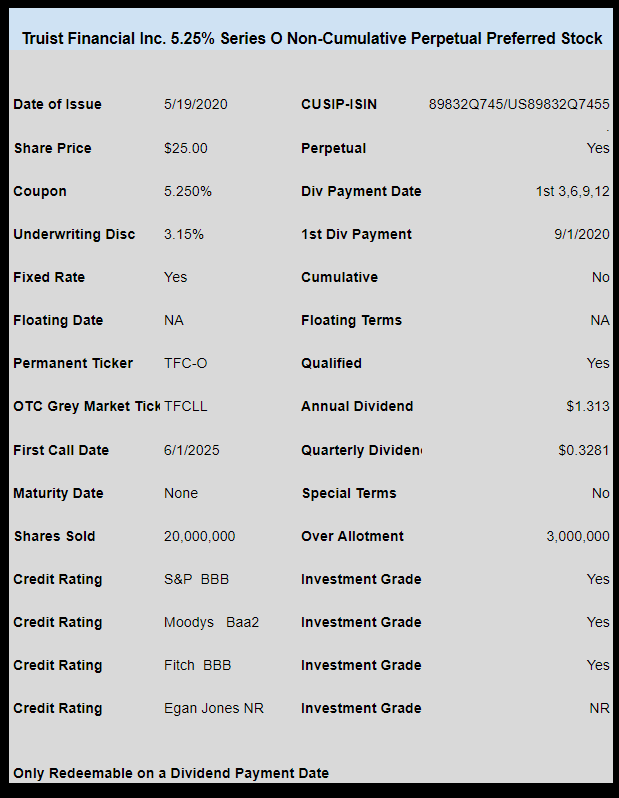 The pricing term sheet can be seen here.