Giant banker Bank of America (BAC) has priced their previously announced $25 preferred stock issue.
The issue prices with a low coupon of 4.125%. The issue is non-cumulative, qualified and investment grade.
They have sold 36,600,000 shares with no over allotment.
The issue trades immediately on the OTC grey market under temporary ticker BOAPL.
Prior to making any buying decisions investors should review all of the preferred issues outstanding from BAC which can be seen here.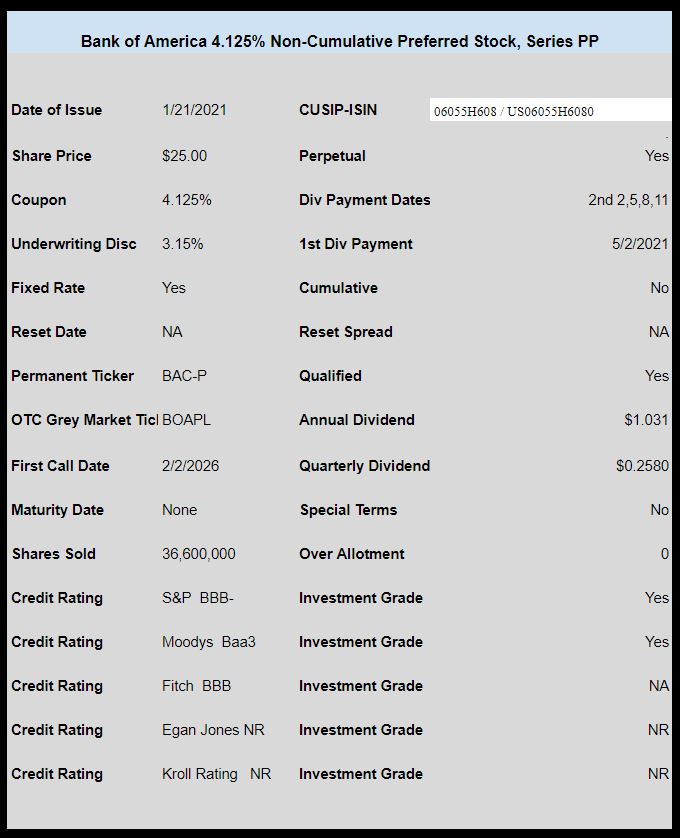 The pricing term sheet can be found here.
razorbackea had the pricing prior to any SEC filings.