Banker Bank of America (BAC) priced the new issue of preferred stock with the coupon a little lower than 'yield talk'.
The issue priced at 4.375%. The issue is low investment grade.
The company is selling a giant 44 million shares, and as many people pointed out yesterday, the banker will likely redeem their 6.2% issue (BAC-C) when it becomes redeemable in January. The C issue is 40 million shares so it will require most of the proceeds from this issue.
The issue trades immediately under OTC grey market ticker BACPL.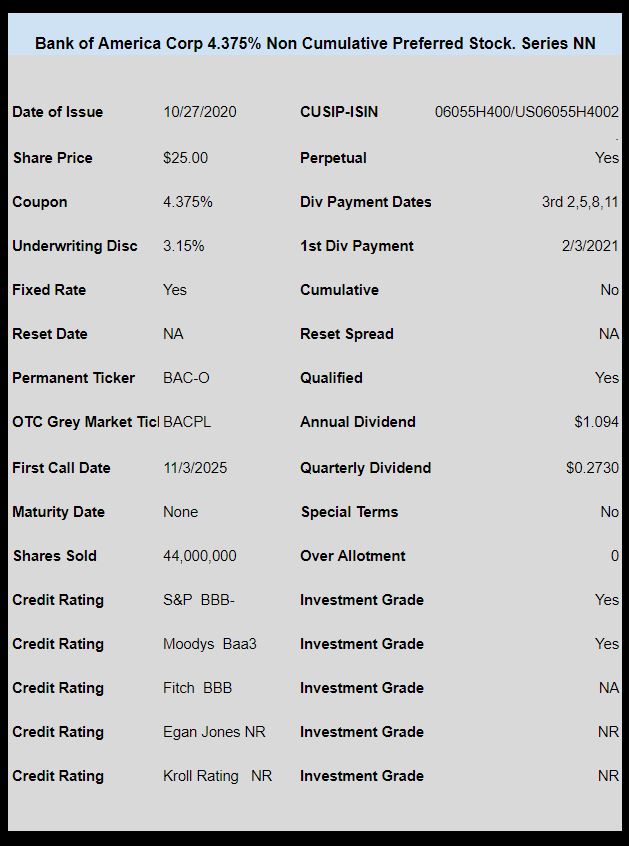 The pricing term sheet can be found here.