Bank of America (BAC) has priced their previously announced non-cumulative preferred stock issue.
The issue prices with a coupon of 4.25% for 52 million shares.
The issue will trade immediately under OTC ticker BOAPV (look for a change in a day or two to a different ticker).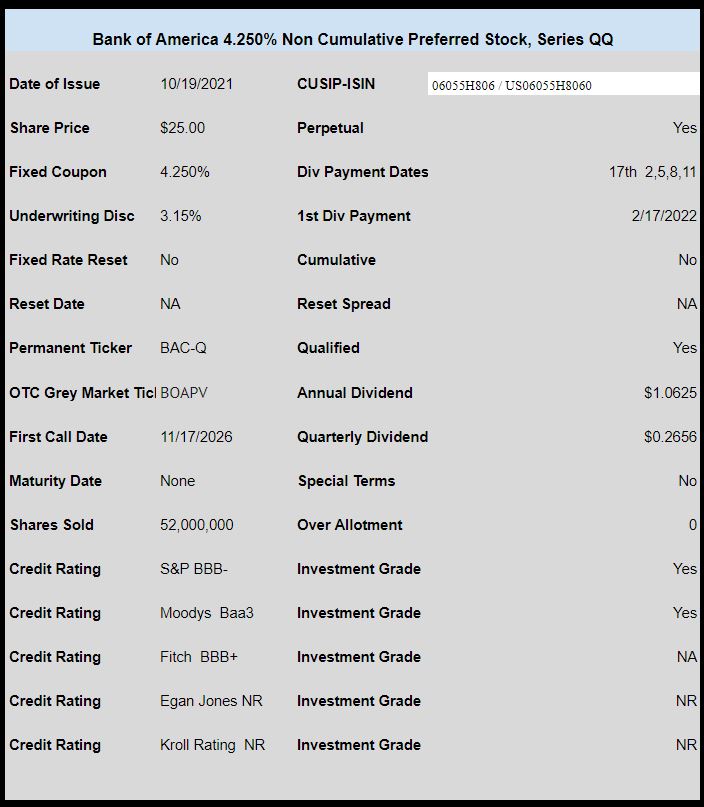 The pricing term sheet can be seen here.