Babcock & Wilcox Enterprises (BW) has priced their previously announced senior note offering.
The issue prices at 6.50% for 5.6 million shares (bonds) with another 840,000 available for over allotment.
The issue carries a BB+ rating from Egan Jones.
The issue will have a maturity date of 12/31/2026. An optional redemption period is available to the company starting on 10/2/2026
There will be no OTC trading. The permanent ticker will be BWNB when it begins trading on NASDAQ in a week or so.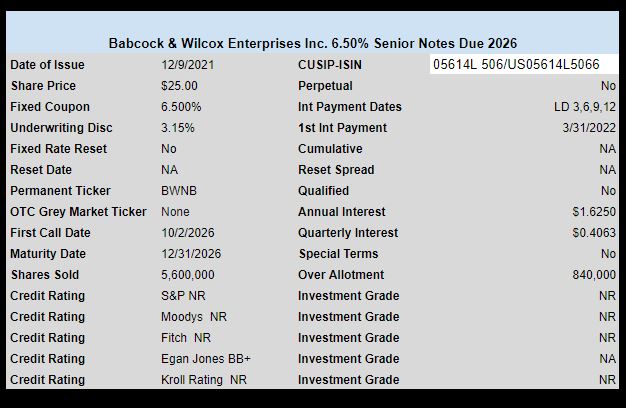 The pricing term sheet can be found here.