UPDATE–OTC grey market ticker is BWCXP
Babcock & Wilcox Enterprises (BW) has priced the previously announced preferred stock.
The issue prices at 7.75%. The issue is unrated, cumulative and will be qualified if the company has income (if a company does not have income dividends are generally classified as 'return of capital').
Thus far no OTC grey market ticker has been announced–I would expect one to be announced today.
CAUTION–at the time of the filing of the preliminary prospectus the company had NO ability to pay preferred stock dividends because of various covenants in debt agreements. Here is the preliminary prospectus again with this info–3rd paragraph from the top. BW is currently negotiating with lenders on this item, BUT if they are not successful they will not be able to pay cash dividends.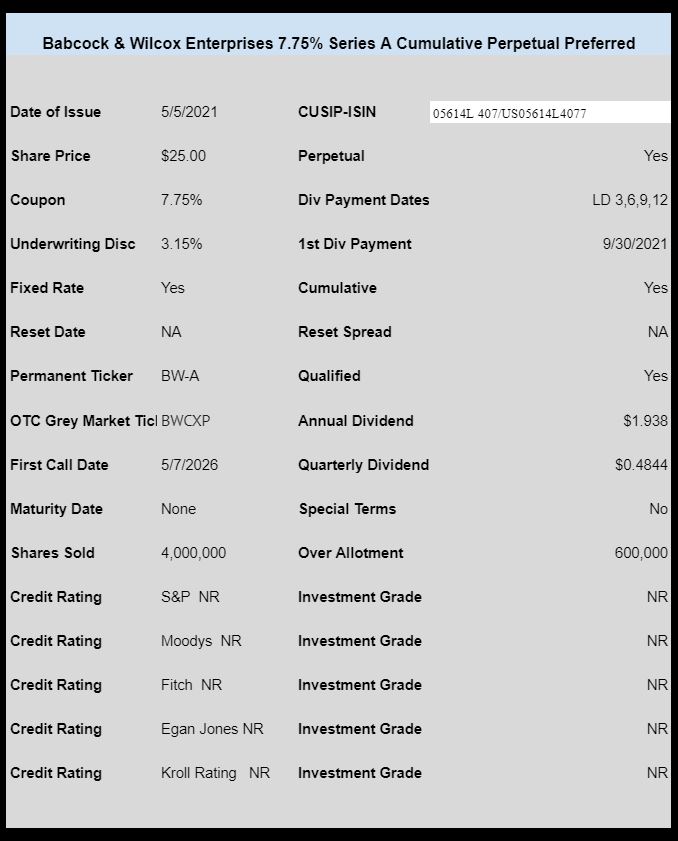 The pricing term sheet is here.