After a few days of delay B Riley Financial (RILY) has priced there previously announced $25 baby bond issue.
The issue prices at 5.25%. The issue size is a giant sized 11 million shares (bonds) plus another 1.65 million available for over allotment.
In typical B Riley fashion this issue is subject to an optional redemption starting in 2023 on a sliding scale starting at $25.75/bond and reducing by 25 cents annually.
The permanent ticker will be RILYZ. NOTE this is a reuse of a previous ticker of an issue redeemed in March.
There will be no OTC grey market trading so if one wants bonds before exchange trading you will need to call your broker bond desk with the CUSIP listed in the grid below.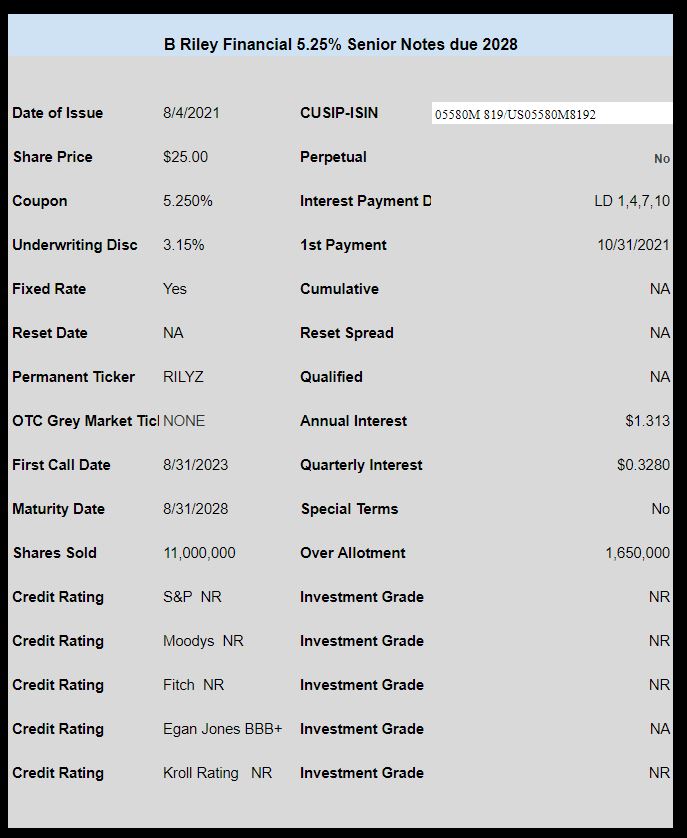 The pricing term sheet can be reviewed here.