The new preferred issue from Arbor Realty Trust (ABR) has been priced.
The relatively large issue of 8 million shares plus 1.2 million overallotment shares prices at 6.375%.
The REIT has 3 high yield issues outstanding which can be seen here, could all be redeemed with the proceeds of this larger new issue. No call has been made at this point.
The new issue is cumulative and non qualified.
The issue will trade immediately on the OTC grey market under ticker ABRRP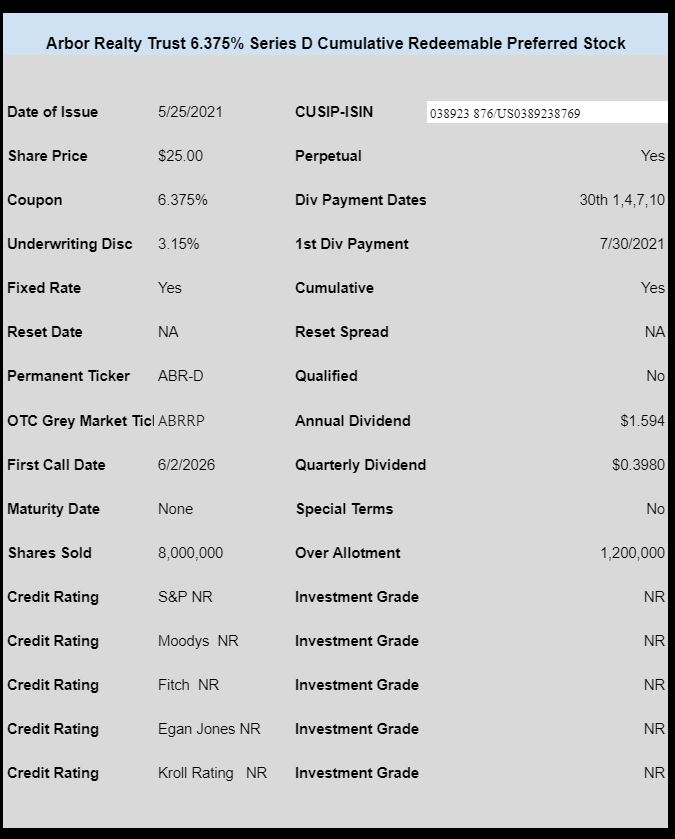 The pricing term sheet can be read here.