Apollo Global Management (APO) announced pricing on their new Jr Subordinated Notes.
The fixed-rate resettable issue prices at 7.625%. The issue resets to the 5 year treasury rate plus a spread of 3.226% in about 5 year and then every 5 years thereafter.
The issue is not trading now, but likely will over the course of the next week to 10 days – the ticker will be APOS.
The issue is nicely investment grade.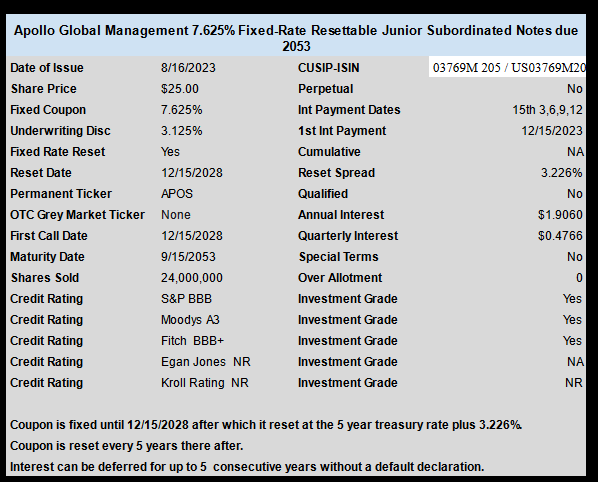 The pricing term sheet is here.