Allstate Corporation (ALL) has priced their new noncumulative preferred stock.
The issue prices at 7.375% for 24 million shares. The issue is noncumulative, but qualified.
As expected the issue is investment grade at BBB from S&P and Baa2 from Moodys
The issue will trade OTC grey market today under ticker ALLJV (at least to start)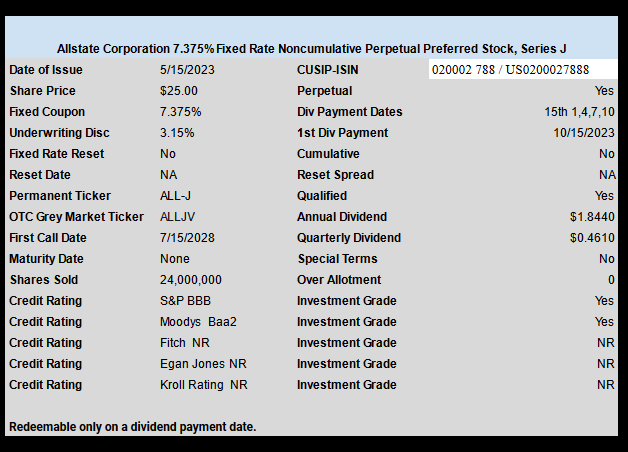 The pricing term sheet can be read here.