mREIT AGNC Investment (AGNC) has priced their new fixed rate reset preferred.
The issue prices at 7.75% for 6 million shares. The coupon will remain fixed until 10/15/2027 at which point it will 'reset' to the 5 year treasury plus a fixed spread of 4.39%. There after the coupon will reset every 5 years.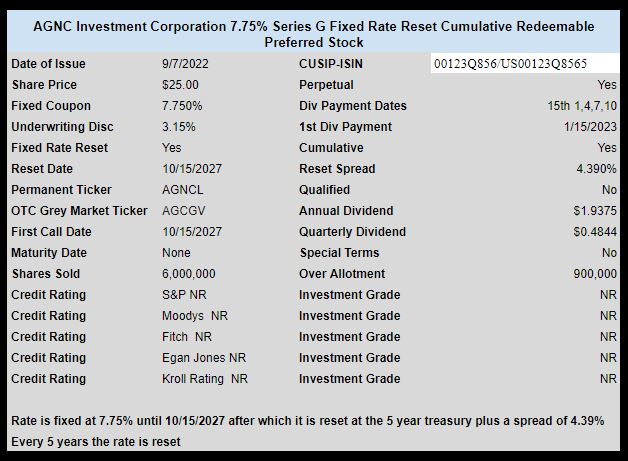 The pricing term sheet can be found here.