Midwest cellular company US Cellular (USM) has priced their previously announced baby bond issue.
The issue priced at 6.25% for 20 million shares (bonds).
The company has 3 issues currently outstanding and 2 of 3 are currently callable with coupons of 6.95% and 7.25%–they may call some of these issues with proceeds of this issue. Yesterday both issues traded lower with the call in mind. You can see these issues here.
The issue is rated a couple notches below investment grade.
There will be no OTC grey market trading in the issue, but if you want it badly call your brokers bond desk with the CUSIP.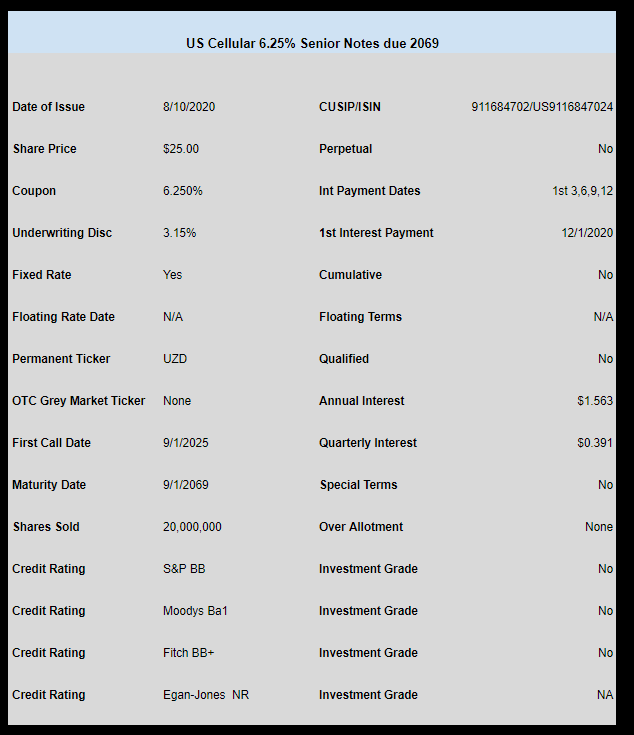 The pricing term sheet can be read here.