You just can't keep this equity market down – all is good in the world, no issues to worry about and economic growth and prosperity will go on and on (tongue in cheek of course. The S&P500 rose again last week closing at 4582 Friday which amounts to a gain of 46 points (1%).
Interest rates (the 10 year treasury) spiked higher last week as economic news remained fairly strong. The 10 year hit 4.02% during the week before backing off to close at 3.97%–a 13 basis point gain from the previous Friday. This week the most important economic news will be the employment report on Friday which has a forecast of 200,000 new jobs.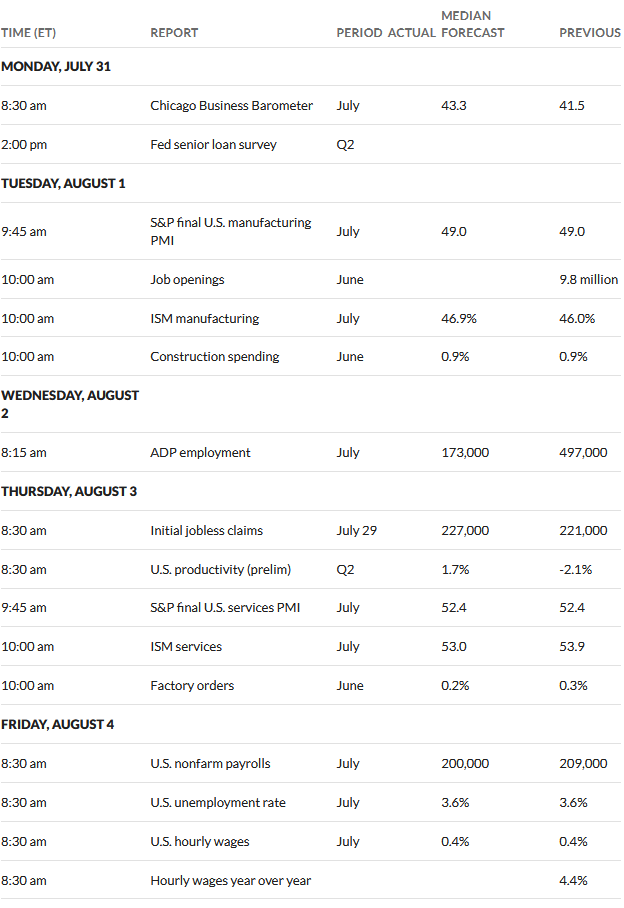 The Federal Reserve balance sheet continued to move lower–falling by $31 billion last week. Certainly the Fed has not shown any inclination to back off on the balance sheet runoff–and there is no reason to think this will change until we reach the point in time where the economy starts to stumble a bit–in the mean time the Fed is building 'dry powder' for future economic troubles. In this case 'dry powder' is having the capacity to 'print money' in case of a black swan event or a deep recession.
The average $25/share preferred and baby bond rose by 8 cents last week. Investment grade issues rose 1 penny, banking issues rose 19 cents, mREIT preferreds moved a dime higher while shippers moved 12 cents higher.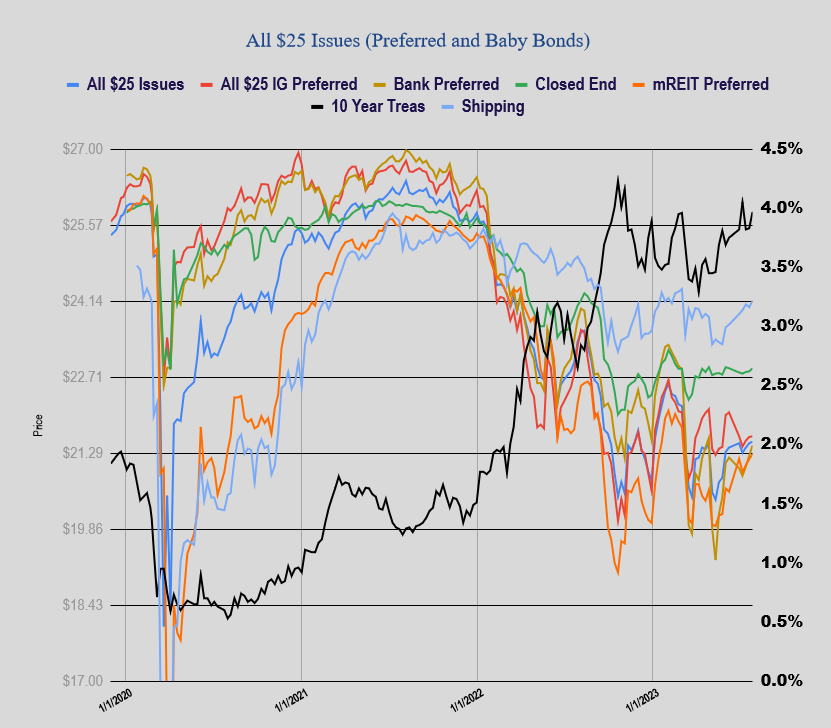 We continue to await the new 7.75% term preferred issue from Eagle Point Income (EIC). I see that eTrade and Fido both have the issue set up, but no trading has taken place as far as I can tell–maybe today.