The S&P500 had another down week last week–but not by much as a frantic rally on Friday helped the week. The index had a low of 3209 with a high of 3320 before closing the week at 3298 which is 2/3% lower than the Friday before.
As has been the norm for weeks (if not months) the 10 year treasury closed at .66% with the yield running between .65% to .69% on the week.
The Fed balance sheet continued its climb adding $27 billion in assets after adding $54 billion the week before.
The average $25/share baby bond and preferred stock closed last week 15 cents lower than the week before–the losses would have been 27 cents/share, but a rally on Friday moved prices higher. CEF preferreds fell by 47 cents–the big loser on the week. Utility issues fell by 9 cents, banks by 7 cents and investment grade by 10 cents.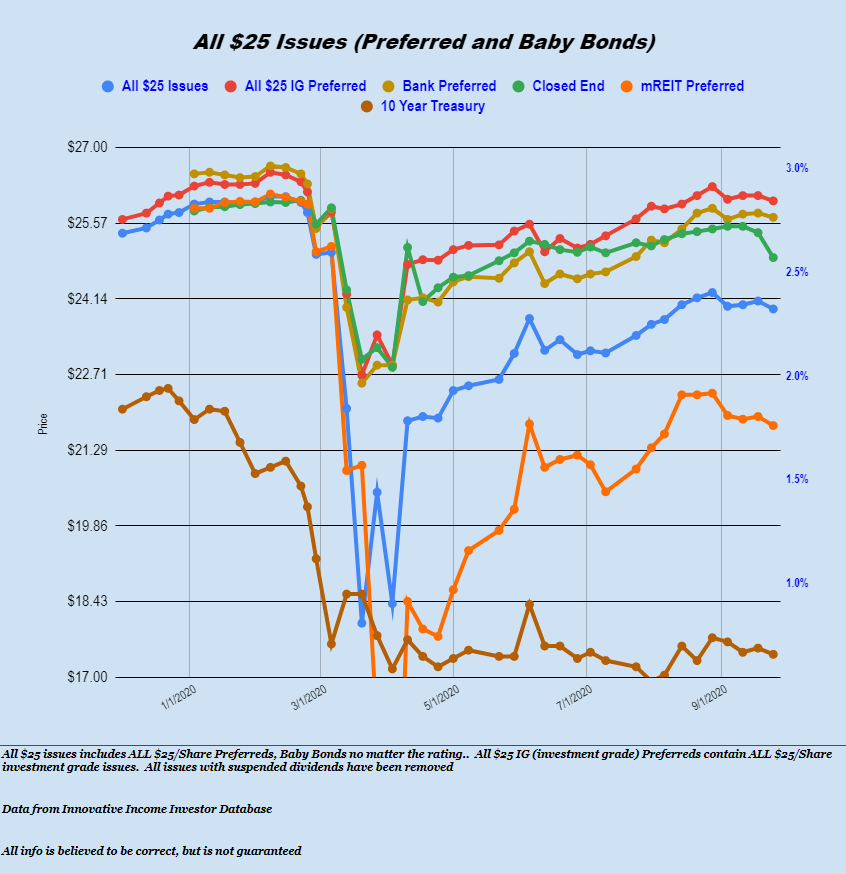 Last week it was relatively quiet in the new issue arena with just 1 baby bond issue announced–no preferreds were offered.
DTE Energy (DTE) sold the only issue last week.
The Junior Subordinated Debentures were priced at 4.375%
No ticker has been announced. It is likely this issue will start trading this week.