The previously announced preferred stock issue from Capital One Financial Corp (COF).
The non-cumulative issue will carry a coupon of 4.80%.
The issue is split investment grade with only Moodys rating the issue as low investment grade.
The issue will trade OTC Grey Market immediately under ticker CPONZ.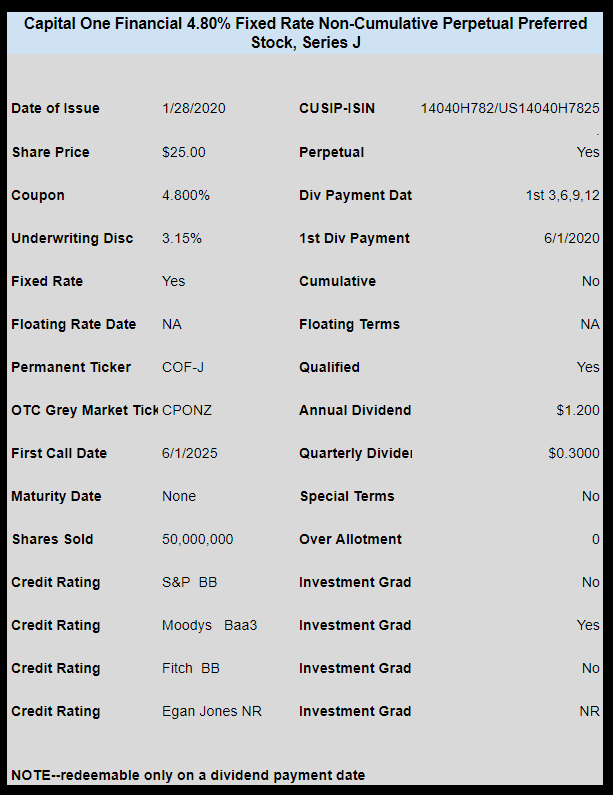 The pricing term sheet can be found here.