Last week we had quite the wild ride in stock prices with the S&P500 starting the week at 2974 and closing the week at 2972–this was a Friday close 20 points above the week ago close. Of course prices moved in a range of 4% or so during the week.
The 10 year treasury took an elevator to the bottom–or at least the bottom for now. the yield opened the week at 1.07% before falling as low as .66% before closing near the low at .72%.
Not surprising I guess the Fed balance sheet grew by a giant $83 billion last week. This is the first time the balance sheet moved above a range it had been locked in since mid December.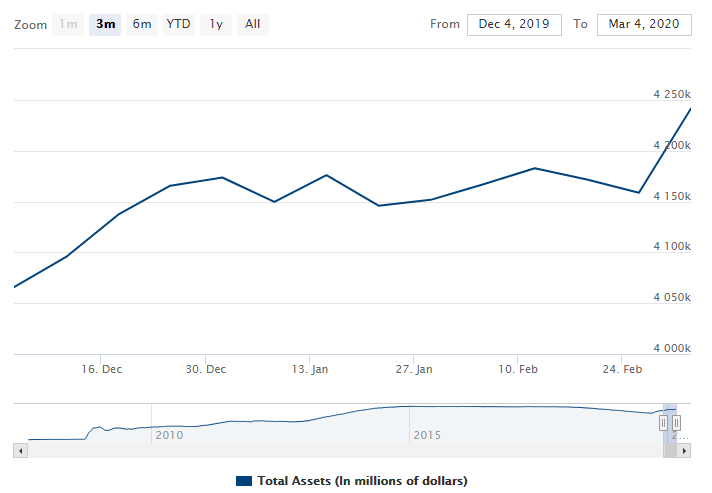 Last week we had only 1 new issue price. This is an investment grade 5.375% perpetual preferred from First Citizens Bancshares. This is a strong coupon for an investment grade issue and I am somewhat surprised that the company went forward with the issue.
The issue is trading on the OTC Grey market ticker under FCIZP and closed Friday at $25.23.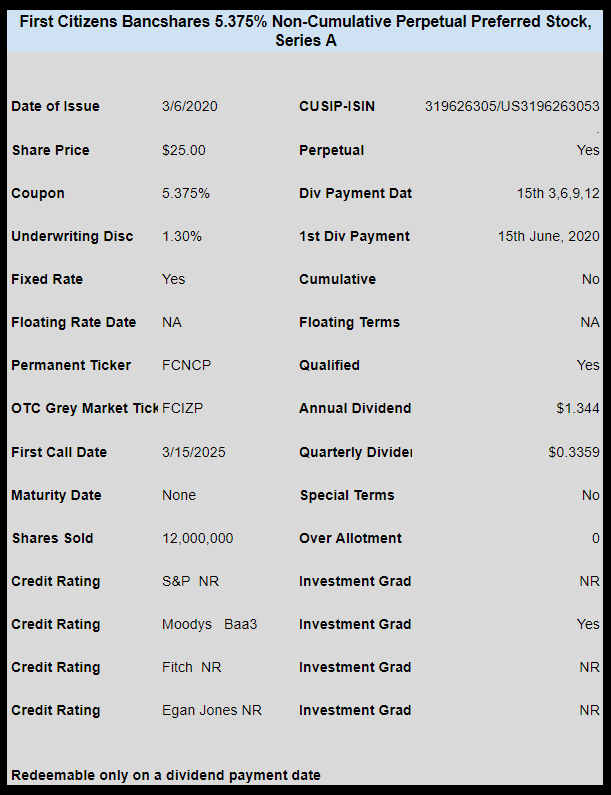 Prices of $25/share income issues closed higher last Friday, although off the highs which were seen on Wednesday.
The all issue average price rose by 18 cents, while banks were 37 cents higher, mREITs up by a dime and investment grade issues were 28 cents higher.