Bitcoin miner Argo Blockchain (ARBK) has priced their new senior notes.
The notes priced at 8.75% for 1.6 million shares (bonds). There are another 240,000 shares available for over-allotments.
The issue has an optional redemption period beginning in 2023. Initial redemption is at 102% starting on 11/30/2023, reducing to 101% on 11/30/2024 and then 100% starting 11/30/2025.
This issue is rated B by Egan-Jones.
The issue will not trade on the OTC markets.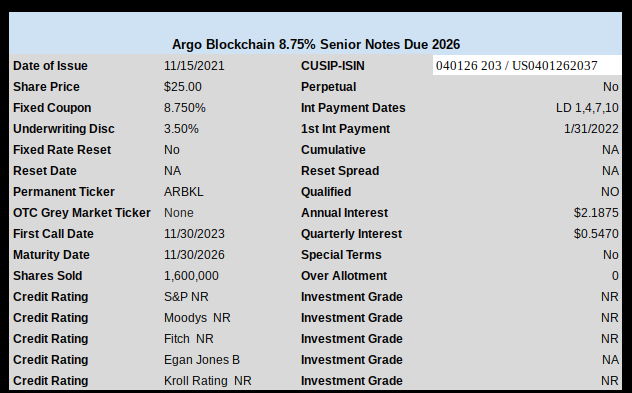 The pricing term sheet can be found here.