I added a low ball Good Until Cancelled order this morning for the XAI Octagon 6.50% term preferred (XFLT-A). I currently hold a full position, but at the right price I am not against adding another 100 shares (for now). This has a mandatory redemption in 3/2026 and at my $24.00 order price will meet my current hurdle of 8% yield to maturity. The odds of this order executing seem pretty remote, but one never knows.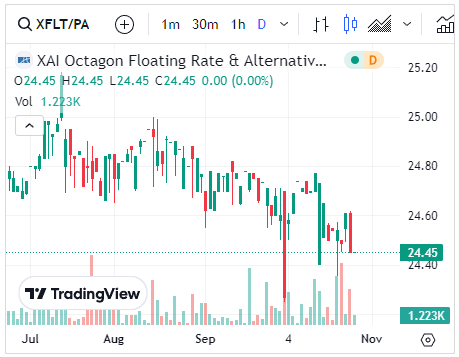 This is an unrated issue with a coverage ratio of 234% (200% is required) – not the highest quality term trust, but one which I have owned for a long time and feel comfortable holding.
Note that XFLT directors have voted (just today or yesterday) to make this CEF perpetual, as they previously had a term trust agreement which would have had the trust liquidate in 2029. This should have no effect whatsoever on this issue.