Business development company SuRo Capital (SSSS) has priced the previously announced $25/share note issue.
The issue prices at 6.00%. The issue is rated BB+ by Egan Jones.
The notes mature on 12/30/2026 with an optional redemption available to the company starting 12/30/2024.
There will be no OTC trading. The permanent ticker is SSSSL when it begins to trade on NASDAQ in a week or so.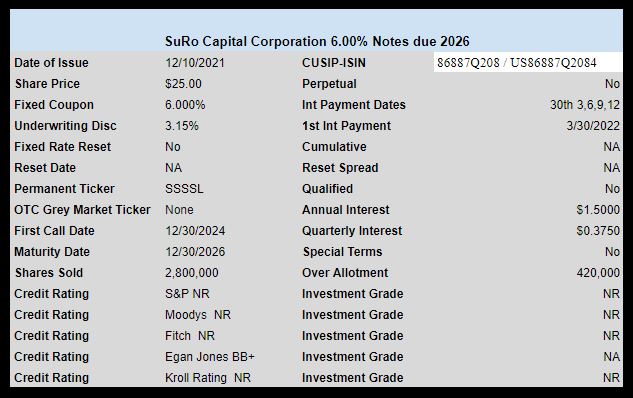 The pricing term sheet can be found here.