Well here we go into what is most likely going to be a pretty wild week. We have Jay Powell testifying to both of the senate and the house–so you know there will be fireworks of some sort.
Last week the S&P500 rose by 1.9% and closed right near the high for the week. Although most economic data remains hotter than forecast equities just keep staying up–for now.
The 10 year treasury backed off from the 4.09% level of Thursday (the high of that day) to close at 3.96% on Friday. No reason to think this level will hold–but if we all knew where rates were going we'd all be billionaires.
As mentioned above the Fed Chair will testify to congress on Tuesday and Wednesday. Then we have the JOLTS (job openings and labor turnover) report on Wednesday. We have ADP employment numbers Wednesday–honestly a worthless report that is mainly ignored. Then the big report for the week–the 'official' employment report on Friday. The forecast is for 225,000 new jobs with the unemployment rate holding at the 3.4%. I have an expectation that the 517,000 new jobs supposedly created in January will be revised–lower?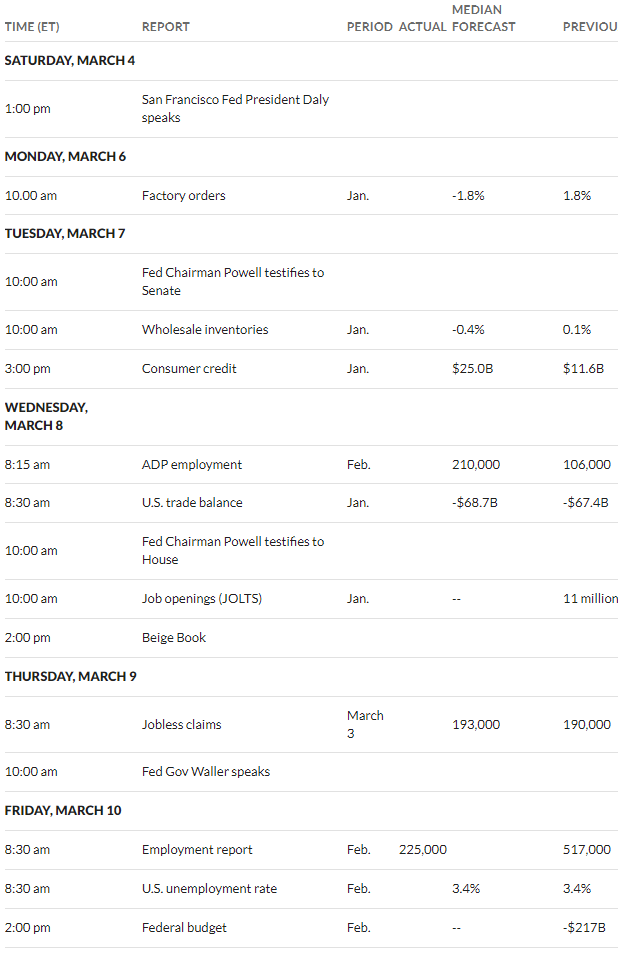 Last week the average $25/share preferred or baby bonds barely moved–lower by 3 cents. Investment grade issues were off 2 cents, banking issues 5 cents lower, mREIT preferreds off 11 cents, CEF preferreds were dead flat and shippers gained a nickel. It really can't be any quieter than that!!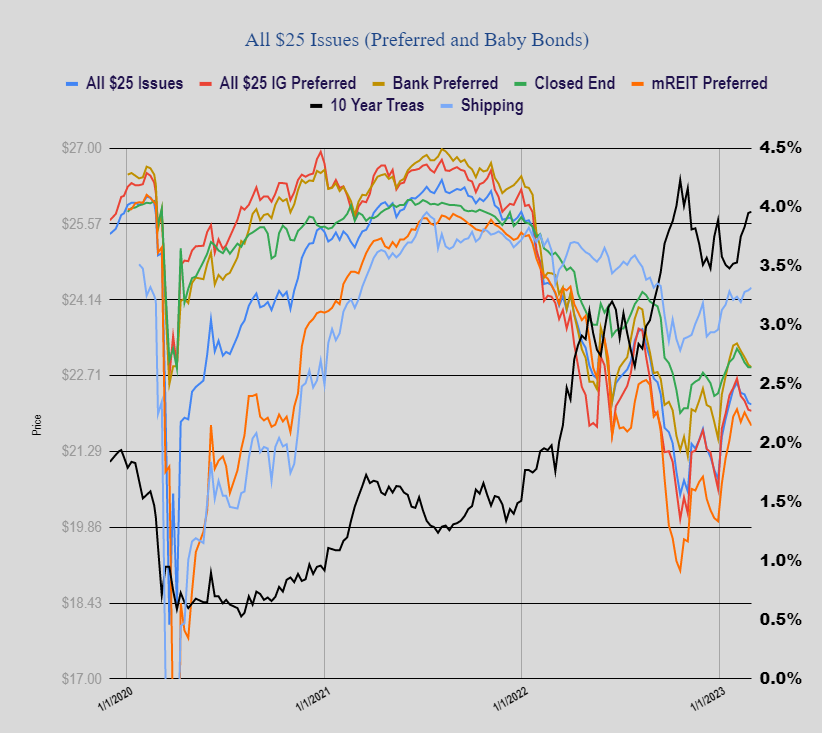 Last week we had one new income issue priced–a split investment grade issue from Huntington Bancorp. The issue was trading on the OTC and closed at $25 on Friday.