The S&P500 ended the week down just over 1% –trading in a range of 4060 to 4176–about a 3% range. We didn't really have any massively important economic data, but we had the chief Fed yakker Powell in a Q&A at the Washington Economics Club on Tuesday which had equities gyrating quite a bit before closing sharply higher–before drifting off for the balance of the week.
The 10 year treasury yield traveled in a range of 3.57% to 3.75% and closed the week right near the highs. The continuing strength in the economy and hawkish talk from the Fed is keeping pressure to the upside on yields. We saw lows in the 3.33% area just about 10 days ago, but it has been continual upside since that time.
For the coming week we have lots and lots of economic news coming. The biggest, of course, is the consumer price index (CPI) on Tuesday and then the producer price index (PPI) coming on Thursday. These numbers best come in near the forecasts or we are going to have the 10 year treasury yield up to 4%.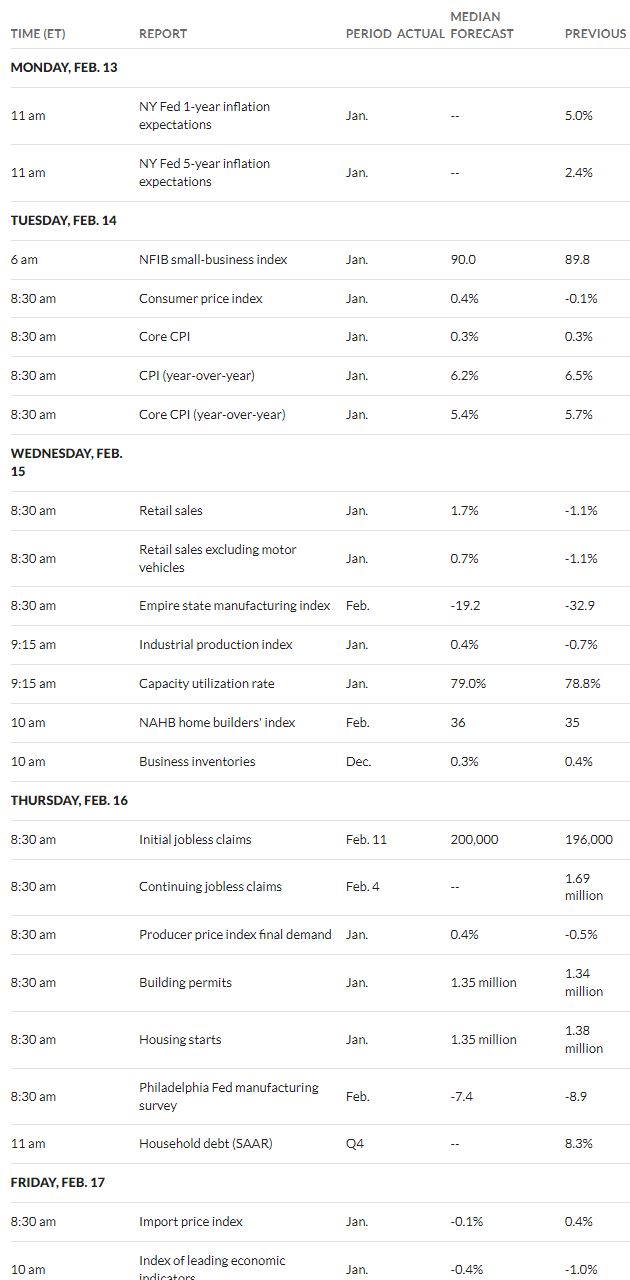 The Federal Reserve Balance Sheet grew by $2 billion in the last week to now be at $8.435 trillion.
Last week the average $25 preferred stock or baby bond issue fell by 19 cents–so almost 1%. Banking issues fell by 14 cents, investment grade issues fell by a larger 28 cents. mREIT issues fell by 22 cents and shippers fell by by 10 cents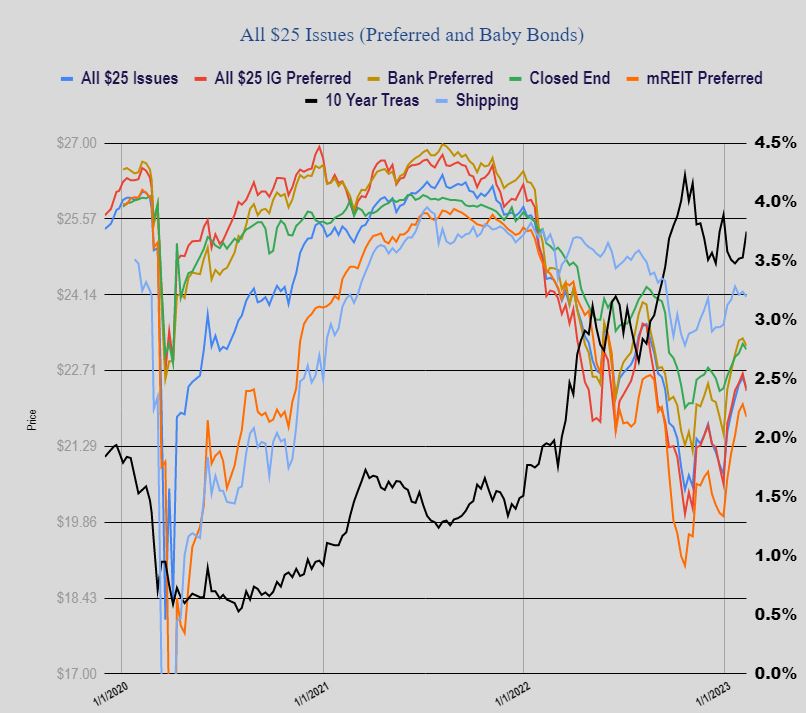 Last week we had 1 new income issue priced–by Associated Banc-Corp–a fixed rate reset subordinated note. The ticker has not been announced and there has been no trading that I can find–although 1 person mentioned last week it was trading?