NOTE–WITH ALMOST ALL THE NEW PREFERRED ISSUES OF LATE THE OTC GREY MARKET TICKERS CHANGE AFTER INITIAL PUBLICATION. FOR INSTANCE THE PEBBLEBROOK HOTELS ISSUE BELOW WAS INITIALLY ASSIGNED PEBBV–WHICH THEN WAS CHANGED TO PEBBP. BE AWARE OF THE POTENTIAL TICKER CHANGES WHEN TRYING TO BUY NEW ISSUES.
As I suspected would happen this past week brought the 'dip buyers' into the market which drove equity prices higher. The S&P500 closed the week at new record highs at 4412–a fairly incredible gain over the previous Fridays close of 4327. You simply can't have massive amounts of money sloshing everywhere with no place to go on a global basis without dips being bought.
Even with stocks shooting higher interest rates dropped to a low of 1.13% (the 10 year treasury)during the week before moving higher to close at 1.286% Friday which was just 1.5 basis point lower than the previous week.
The Federal Reserve Balance sheet, which rose by a gigantic $107 billion last week, rose again, but at a more measured pace of $39 billion. Of course this is a record high–every increase from here is a record high and we can look forward to a number of years of these increases–pandemic or not.
Last week was a quiet price week for $25 preferreds and baby bonds with the average share price falling by 3 cents. Investment grade preferreds and baby bond issues were off by 5 cents while banks were totally flat. CEF preferreds were up a penny while mREITs were off 3 cents. The average current yield of all issues was 6.19%.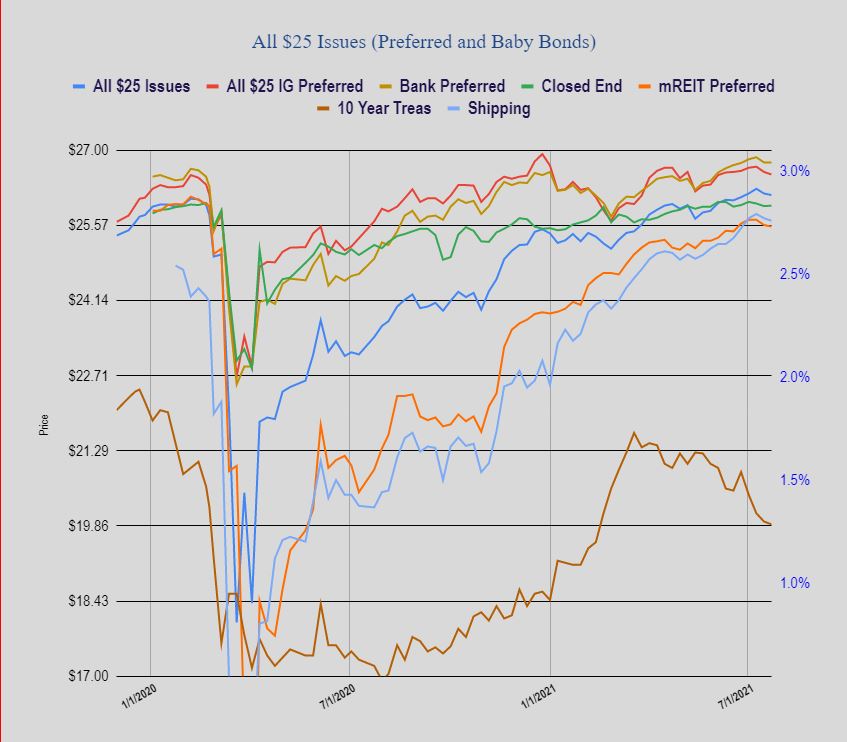 Last week we had 3 new income issues priced.
Wells Fargo & Company (WFC) priced a new issue of 4.25% non-cumulative preferreds. The issue is trading on the OTC grey market under the ticker of WFPDP (changed after initial ticker assignment) and closed on Friday at $25.04.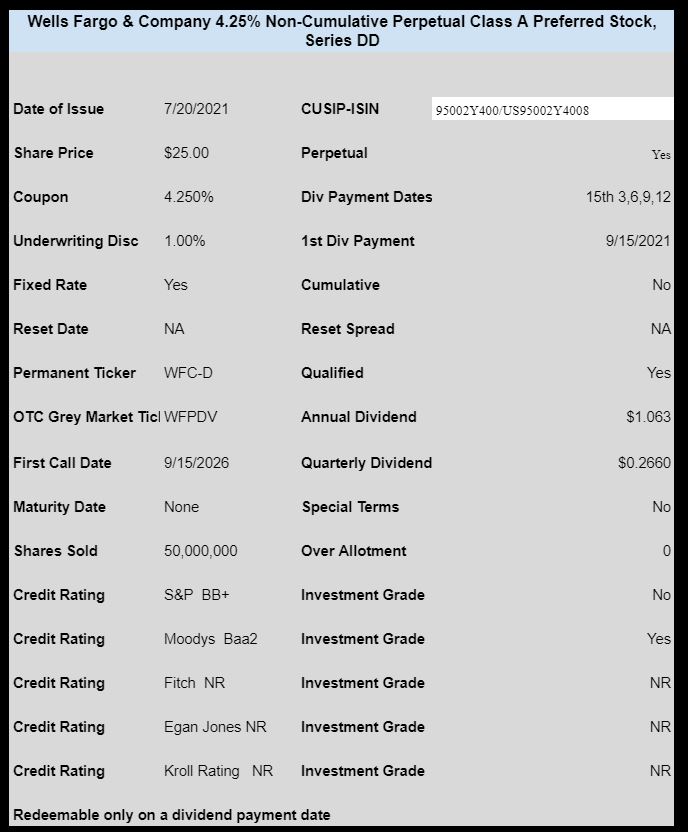 Lodging REIT Pebblebrook Hotel Trust (PEB) sold a new issue of preferred stock with a coupon of 5.70%. The issue is trading under OTC grey market ticker PEBBP and closed on Friday at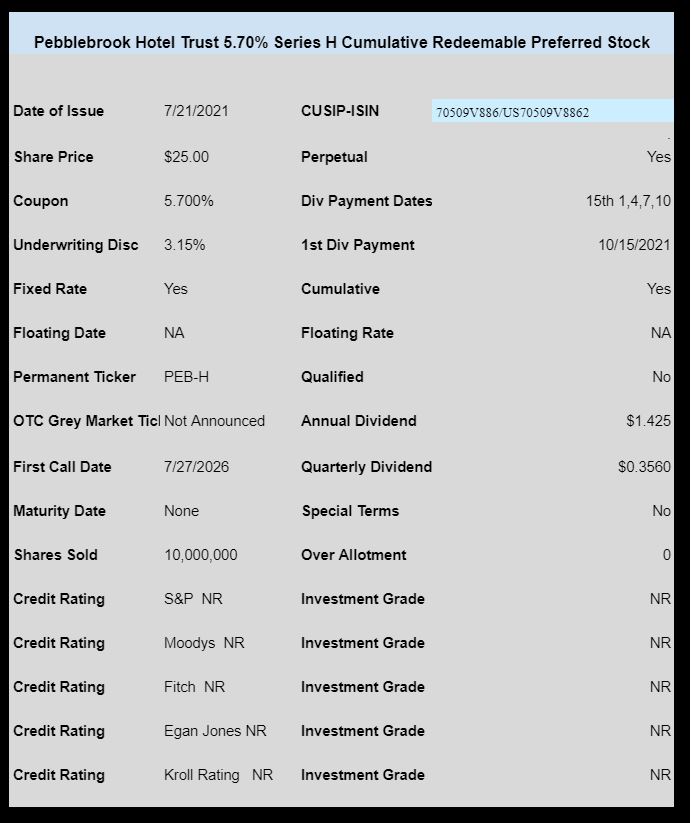 Banker JPMorgan Chase (JPM) priced a new non-cumulative preferred with a coupon of 4.20%. The issue is trading on the OTC grey market ticker of JPMMV and closed on Friday at $24.99.