It has been a true rarity in the last year that the S&P500 falls by more than 1% in a week. With a fall of about 1.9% last week I am waiting for the buying to come back in – I suspect shortly we will see a bounce back in stock prices-there is too much cash with no place to go.
Interest rates (as measured by the 10 year treasury) rose to as high as 1.59% last week before closing at the week's low of 1.45% In spite of some straight shooting from various Fed officials rates continue lower. I suspect this will change in the next couple of months as potential treasury buyers are likely to demand a higher coupon if the Federal Reserve is going to taper asset purchases (reduce demand).
The Federal Reserve balance sheet grew by $17 billion last week. A new record high balance sheet—forever higher.
Last week the average $25 preferred and baby bond barely moved at all–down 1 cent. Investment grade issues rose 1 cent, banks rose 6 cents and mREIT preferreds fell a penny.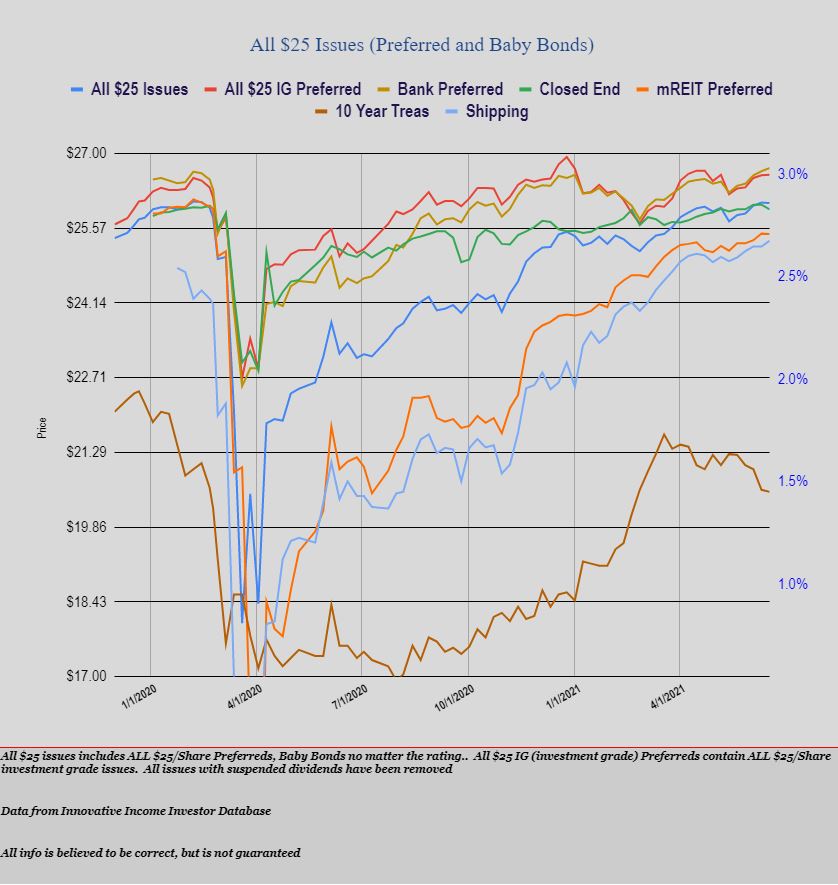 Last week we had 3 new income issues price.
Tiny REIT Presidio Property Trust (SQFT) sold a new issue of 9.375% cumulative preferred stock. The issue is trading on the NASDAQ now and last traded at $24.44.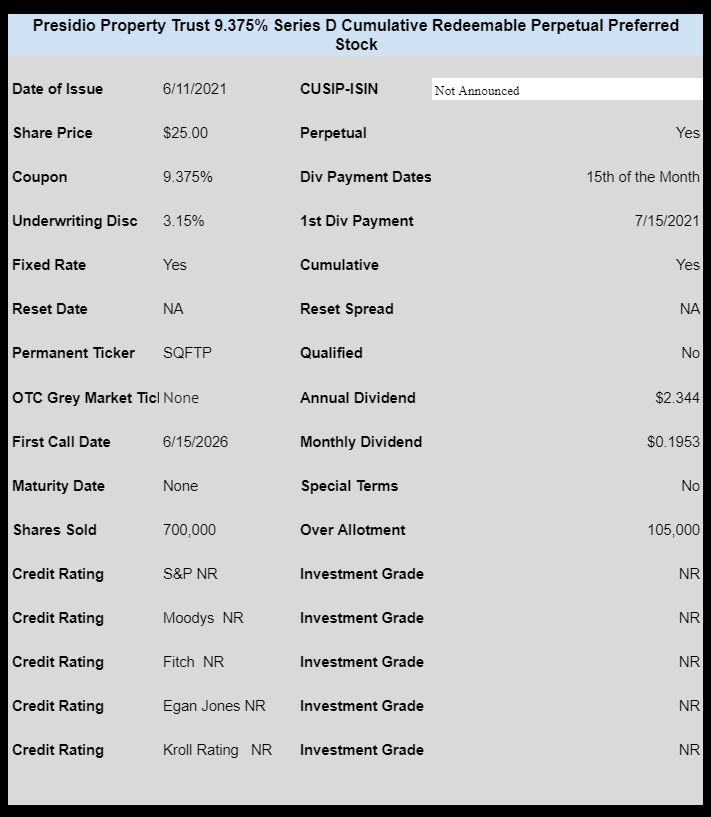 Serial term preferred stock issuer Priority Income Fund (not publicly traded) priced a new term preferred with a coupon of 6.125%. The issue is trading on the OTC grey market right now under ticker PRIIP and closed on Friday at $24.98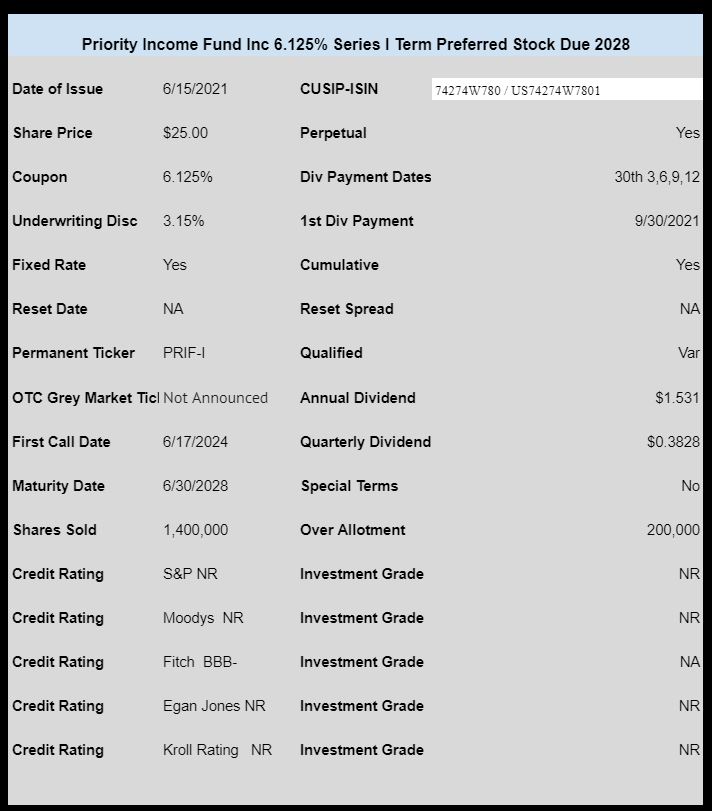 Lastly Great Elm Capital Corporation (GECC) finally priced a new issue of notes with a coupon of 5.875%. Being debt there is no OTC grey market trading and to my knowledge this issue has not yet traded.