Well we had the main shows for the week yesterday and Tuesday with the CPI and the FOMC rate hike. Today we have a gaggle of minor reports which shouldn't move markets much, but one never knows anymore.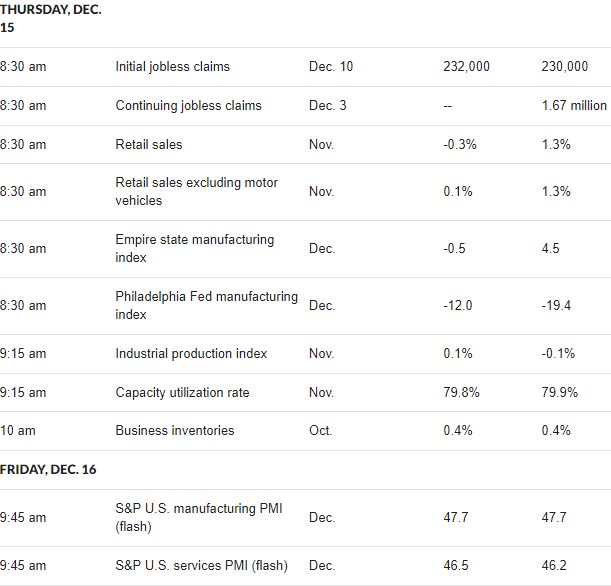 Right now equity futures are down over 1% and interest rates have ticked down by a few basis points to 3.45%–it will be interesting watching how interest rates react to having no super major news for a few weeks–maybe we will just drift for weeks–that would be welcome.
I continue my streak of doing nothing (as far as selling or buying)–I did open my accounts to see that they were a bit 'green' yesterday–a tiny bit. December is a big month for my accounts for dividends and interest so I have that to look forward to for the end of the month. I doubt I will do anything to speak of as far as selling and buying for the balance of the month–it seems odd to be fully invested without reason to buy or sell.
Well let's get this day going and see where we end up.