Update—Corrected CUSIP
Insurer WR Berkley (WRB) has priced the previously announced $25/share subordinated notes.
The issue prices at 4.125%–about where expected for an issue that is investment grade.
The issue will trade in a week or so under ticker WRB-H–there will be no OTC grey market trading so if you want some shares prior to exchange trading you will need to call your brokerage bond desk with the CUSIP number shown below.
The company will use the proceeds of this offering to call the 5.90% subordinated notes (WRB-C)
Special note–the company can defer interest on 1 or more occasions for up to 5 years without creating an even of default.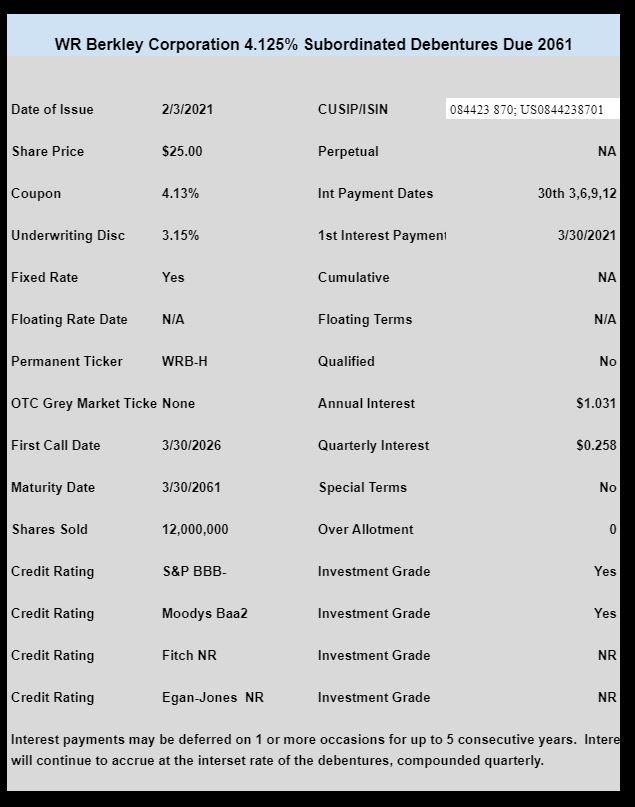 The pricing term sheet can be read here.