I have always watched the consumer for weakness in the economy–sometimes I simply watch the Univ of Michigan consumer sentiment survey (below)-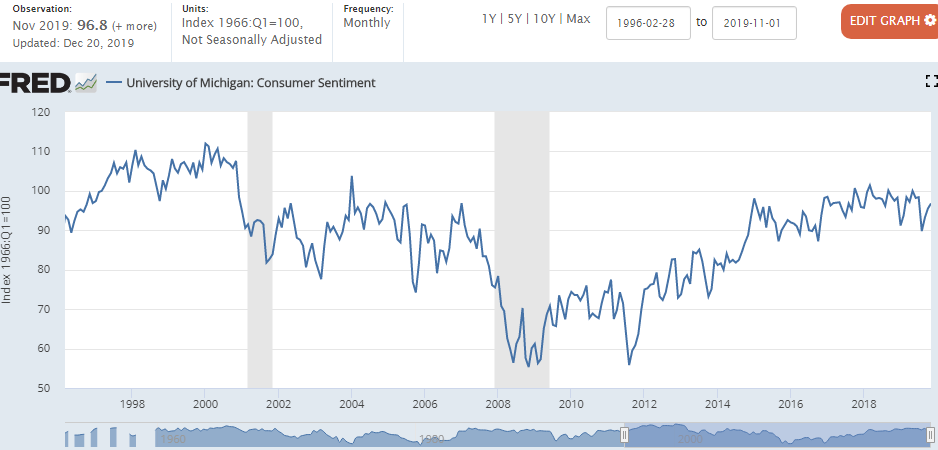 At other times I watch some data which is a little more detailed–plus it comes to me in a RSS feed. Below you can see the consumer credit defaults for auto loans, credit cards and mortgages.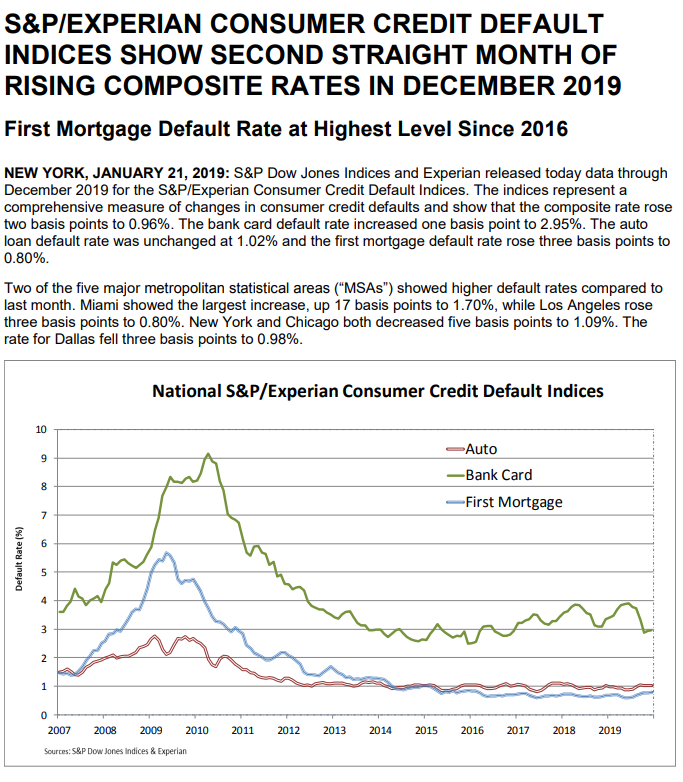 While I seldom have worries about my investment grade holdings–the net asset value may moves, but I know the income stream will remain in tact. On the other hand many other holdings that are unrated or just 'junky' I worry most about a recession and the consumer being 70% of the economy will likely signal 'recession ahead".
It is only common sense that the above data should dovetail nicely with employment–so, of course, we watch those number closely as well.
I know the charts above are a bit hard to read–but I think they show that the consumer is generally healthy–coupled with employment being strong–I think it is safe to say if the status quo remains we are good for the next number of months (short of a black swan).